Milvian sideboard
Francesco Lucchese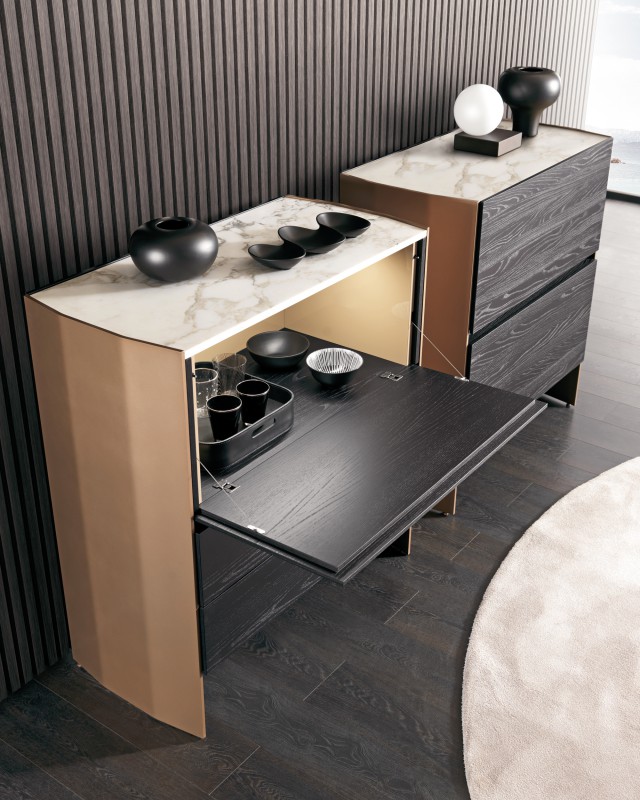 原始和精致的碰撞,Milvian系列的细节浑然天成,令人怦然心动。
枪灰色或者青铜色的铝合金框架侧板,与胡桃木,灰榆木,白蜡木,烟熏橡木或黑橡木,加上珍贵的实木,漆面或大理石等材质构成多种抽屉选择。再配有原色或者烟熏色玻璃层架,和通常以实木或理石台面材质的抽屉柜完美匹配,赋予一种本真的意味。
品类
/ 餐边柜
Technical description
Sideboard available in two solutions: high sideboard and low sideboard with different containment solutions.
The high sideboard has a main flap door for bar use with internal compartment in glossy lacquered finish, the opening mechanism is completely hidden; in the lower part it is equipped with two drawers with an internal primo fiore finish that can be equipped with optional accessories: cutlery tray and objects holder.
The low sideboard is provided with two flap doors with a glossy lacquered finish inside and a completely hidden opening mechanism, inside the compartment there is a transparent smoked glass shelf for the subdivision of the spaces, the inside is equipped with a container tray divided into compartments covered in leather.
Aluminum painted side support
External structure/flap door/drawers:
- matt veneer or glossy veneer.
Internal structure flap door:
- side panel and back panel glossy laquered Marsala L94 or Ruggine L95
- base and top in the same veneer as the external structure, matt
Shaped top:
- frosted glass th. 5 mm (2/8")
- marble th. 20 mm (6/8")
Available the version with fixed front for double-sided use.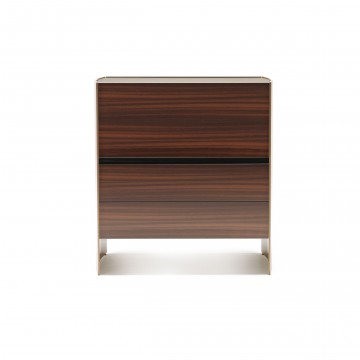 设计师
Francesco Lucchese
Lucchese design工作室是由不同文化背景的建筑师和设计师们组成的团队。Francesco Lucchese作为一位创始人和领导者,他在建筑,设计和咨询领域拥有超过20多年的经验。在他的带领下,团队具备出类拔萃的适应力,能根据全球客户的不同需求,提供广阔的360度全方位服务。为了更好的服务于亚洲市场,Lucchese design在中国南京设立了亚洲中心。
Lucchese design设计工作室,持续一直活跃于世界范围内的各项建筑设计、室内设计以及产品设计项目。Francesco Lucchese本人不但受邀担任企业的艺术总监和商业顾问,为国际知名企业提供战略定位与咨询服务。同时,他也是意大利米兰理工大学的特聘教授,执教于设计学院,并且是意大利工业设计协会ADI的成员之一。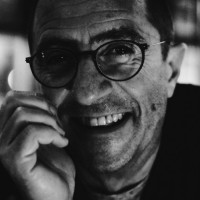 Aluminum Side Panel Finishings
金属

528 Varnished Bronze

524 Varnished Gun metal
External structure / Flap door / Drawer Finishings
实木

53 Elm grey

51 Black oak

66 Tobacco
62 Ebony

54 Eucalyptus
Glossy veneers

L62 Ebony

L54 Eucalyptus
Top Finishings
磨砂玻璃

X01 Gesso

X8B Caolino

X9G Ostrica

X6B Grigio Pietra

X14 Nero

X02 Talco

X9F Sand

X4G Argilla

X8C Cappuccino

X5B Grigio Lava

X72 Sabbia

X8A Beige

X9T Toffee

X93 Melange

X13 Sepia

X09 Wengè

X98 Oliva

X8S Giallo

X9B Senape

X94 Marsala

X81 Fuoco

X95 Ruggine

X9H Petrolio

X9E Deep Blu
Double frosted glasses

SAT Naturale

VBF Fumé

VBZ Bronzo
磨砂镜面

V02 Naturale

V17 Grey

V11 Bronzo
大理石

BC Bianco Carrara Matt

CA Calacatta Oro Matt

EM Emperador Matt

TV Travertino Matt

BA Basaltite Matt

GT Grey Stone Glossy

MR Marquinia Glossy

SR Sahara Noir Glossy

RL Rosso Lepanto Glossy

OR Orobico Glossy
尺寸
High sideboard - Glass top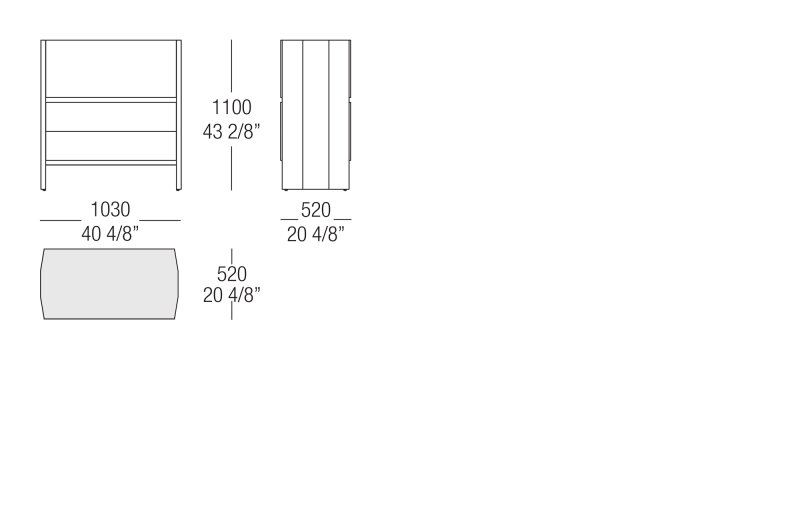 High sideboard - Marble top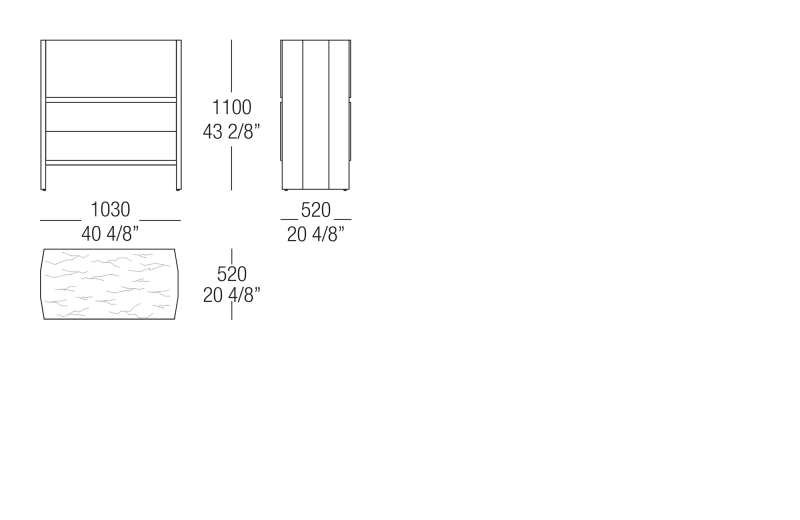 Low sideboard - Glass top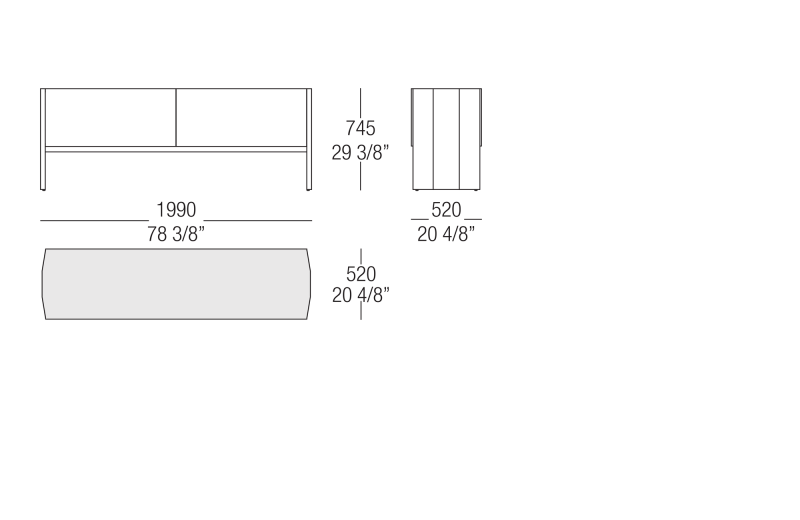 Low sideboard - Marble top