Cannes
Ferruccio Laviani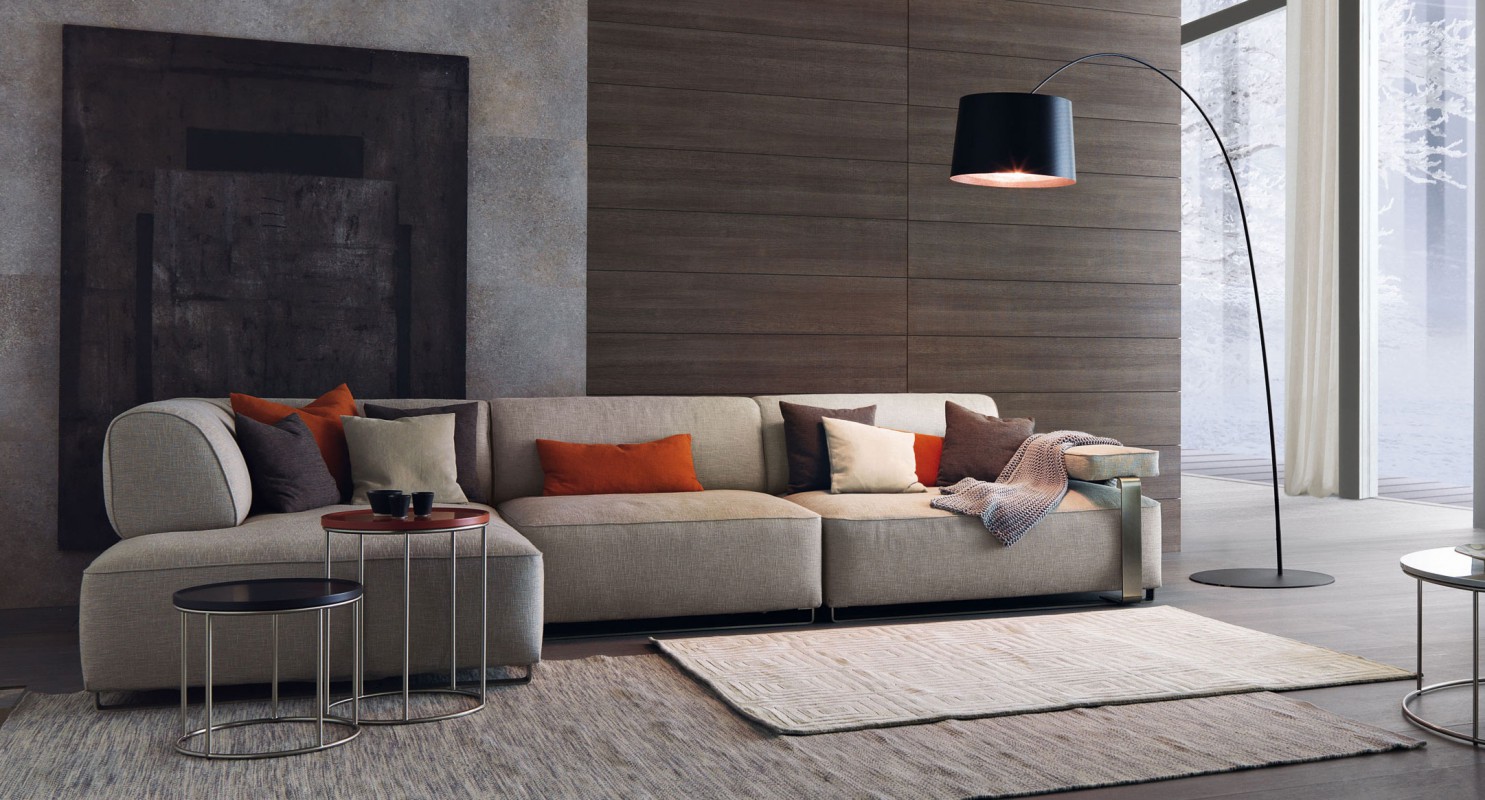 Cannes沙发更像是从各种不同元素中创造的精粹。这些独立的部分可以混搭匹配出独一无二的个人品味。风格与实用兼具是这款充满现代气息沙发的标志。
品类
/ 沙发
Technical description
Cannes is a sofa system available in a fixed and modular version that offers many different possibilities of compositions. It is made up of 9 base units that can be combined to form linear and corner compositions.
Structure in wood with elastic belts, coated with polyurethane foam with different densities and feather inlay on backrest and seat cushions. All metal parts are in satined nickel. Available with or without lateral decorative brackets.
Coverings are available in fabric or leather. Fabric covers can be removed by expert personnel after having disassembled the backrest, leather upholstery is not removable.
Tray top matt lacquered, W 380 D 1070 mm.
设计师
Ferruccio Laviani
1960年出生在克雷莫纳,于该市的国际木材工艺职业学院完毕业, 1986年更于意大利米兰理工大学完成建筑系及设计课程学位。
1983始在De Lucchi 事务所期间,他精心专研工业设计、 室内设计、艺术策划及平面指导。于1991年他终萌生创业想法,担任多家品牌的艺术总监 如 Kartell, Flos, De Padova, Foscarini, Moroso, Society (Limonta), Emmemobili.
他设计多样化的商业空间、办公室及私人住宅; 与多个家具时装品牌跨界合作 如:Cassina, Dolce e Gabbana, Dada – Molteni & C., Barovier & Toso, Piper- Heidsieck, Missoni, Citroen, Hansgrohe, Martini e Rossi, Swarovski, Veuve Cliquot, Moët Hennessy, Marazzi Group, La Rinascente, MisuraEmme, Piombo, Ermenegildo Zegna, Paula Cademartori, Renault, Zuhair Murad, Haworth, Emilio Pucci, Zara, Habitat, Society (Limonta), Pasticceria Cova, Samsung.
他的产品更出现在不同的品牌系列当中:  Kartell, Foscarini, Bisazza, Dada – Molteni, Emmemobili, Moroso, UnoPiù, Lema, Poltrona Frau, Fontana Arte, F.lli Boffi, Richard Ginori, Laufen, Citco, Ragno-Marazzi Group, Memphis, Driade, Panasonic, Pelikan.
他为 Kartell 所设计的Bourgie and Take 灯具荣获得IMA荣誉, 长期展示于美国印第安纳波利斯艺术博物馆 和收纳于米兰的Dolce& Gabbana大店中,  足见他的才情横溢。2000年更积极为Kartell 博物馆 开发新概念设计并勇夺最佳企业博物馆奖项。近年也为意大利Bisazza.
马赛克瓷砖品牌设计产品。数其最近得意的跨界合作,不能不提与时尚服饰品牌Ferruccio和Dolce & Gabbana配合的大型时装走秀。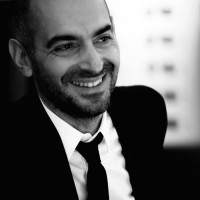 Cover Finishings
织物

A_AS1 Saari

A_AS2 Saari

A_AS4 Saari

A_AS5 Saari

A_AS7 Saari

B_CAE Cocò

B_CAM Cocò

B_CAK Cocò

B_CAF Cocò

B_BC1 Burana

B_BC3 Burana

B_BC4 Burana

B_BC6 Burana

C_C10 Star

C_C11 Star

C_C17 Star

C_C16 Star

C_C18 Star

C_C15 Star

D_D91 Panama

D_D92 Panama

D_D93 Panama

D_D94 Panama

D_D95 Panama

D_D98 Panama

D_i71 Clou

D_i74 Clou

D_i79 Clou

D_i72 Clou

D_i78 Clou

D_D01 Ubaye

D_D03 Ubaye

D_D05 Ubaye

E_E20 Mood

E_E25 Mood

E_E22 Mood

E_E26 Mood

E_E27 Mood

E_E21 Mood

E_E28 Mood

E_E51 Lido

E_E52 Lido

E_E54 Lido

F_E50 Luxus

F_F01 Luxus

F_F02 Luxus

F_F03 Luxus

F_F05 Luxus

F_F11 Lama

F_F14 Lama

F_F12 Lama

F_F15 Lama

F_F25 Gaucho

F_F21 Gaucho

F_F23 Gaucho

F_F24 Gaucho

F_F33 Velvet

F_F35 Velvet

F_F32 Velvet

F_EM5 Velvet

H_H42 Sera

H_H44 Sera

H_H47 Sera

H_H48 Sera

H_H50 Opera

H_H53 Opera

H_H55 Opera

H_H56 Opera
Smooth 皮革

H30 Gesso

H38 Sand

H36 Camoscio

H32 Acacia

H31 Naturale

H37 Marmotta

H71 Testa di Moro

H35 Grigio Chiaro

H40 Blu Notte

H73 Nero
Nubuck

HN2 Carbone

HN3 Grigio
Smooth 环保皮革

C_CE1

C_CD3

C_CF6

C_CD1

C_CD4

C_CD5
Embossed 环保皮革

C_CE3

C_CE5

C_CL1

C_CL3

C_CL7

C_CL8

C_CL6
Structure Finishings
金属

522 Satinato
Tray Finishings
亚光和高光烤漆色

01 Gesso

8B Caolino

9G Ostrica

6B Grigio Pietra

14 Nero

02 Talco

9F Sand

4G Argilla

8C Cappuccino

5B Grigio Lava

72 Sabbia

8A Beige

9T Toffee

93 Melange

13 Sepia

09 Wengè

98 Oliva

8S Giallo

9B Senape

94 Marsala

81 Fuoco

95 Ruggine

9H Petrolio

9E Deep Blu

04 Bronzo

96 Canna di Fucile

99 Titanio

10 Argento

07 Ottone

05 Dark Bronze

06 Graphite
尺寸
Central element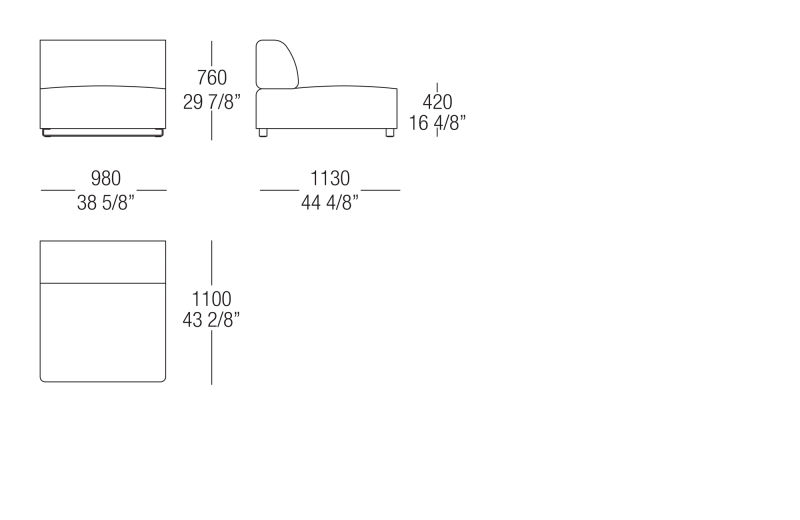 Element with side metal bracket left/right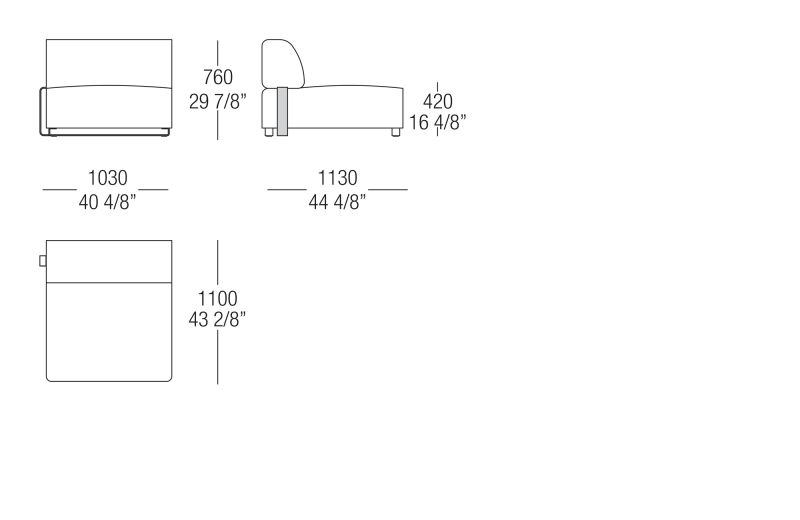 Element without armrest left/right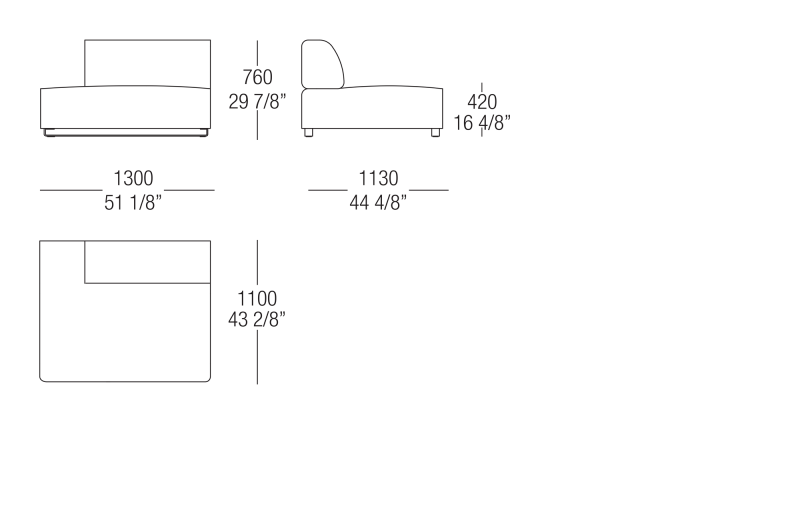 Element with armrest left/right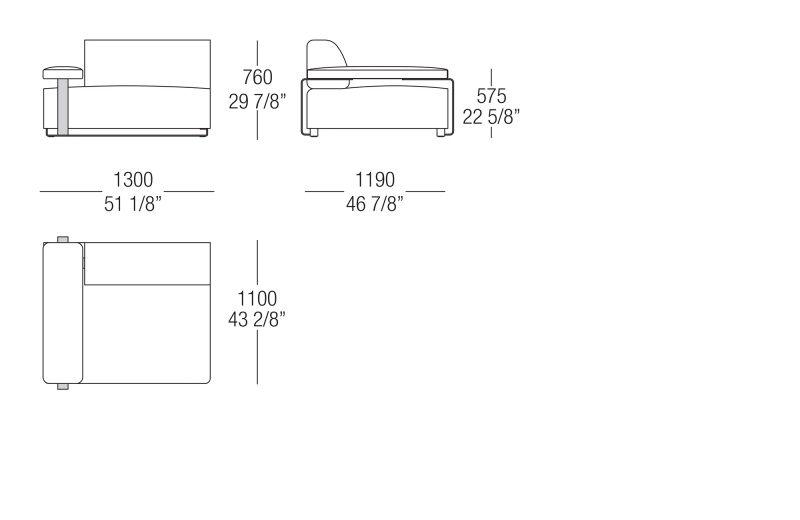 Element with armrest and side bracket left/right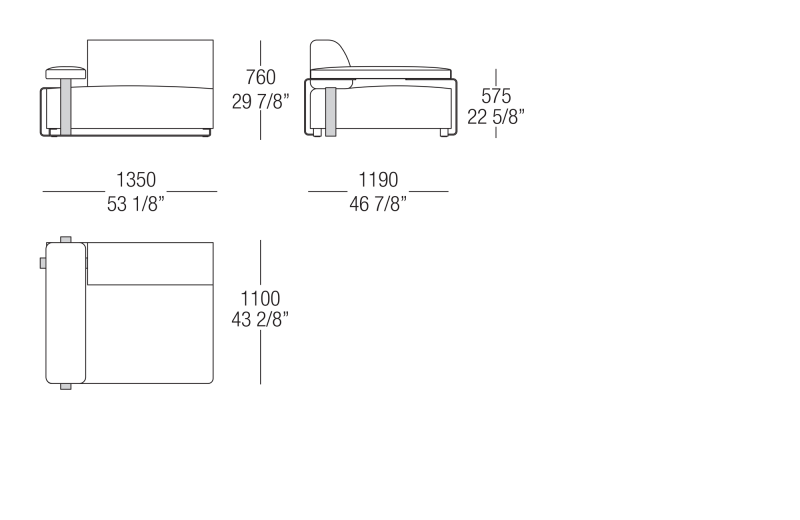 Chaise longue left/right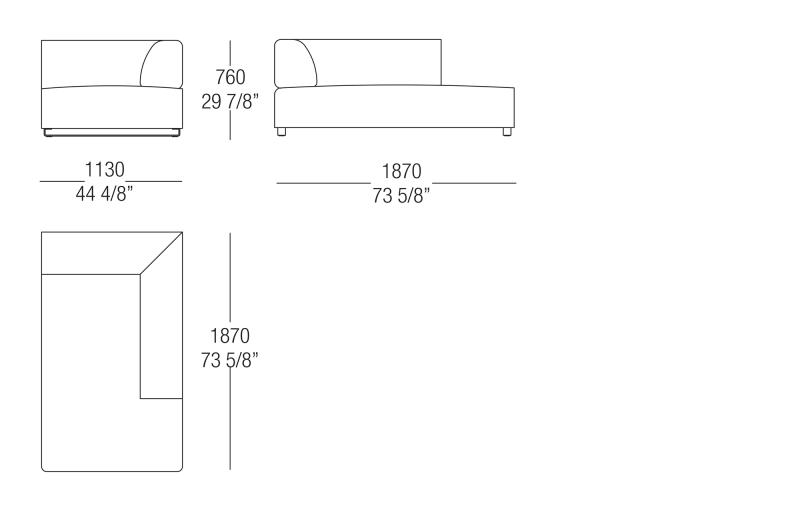 Rectangular pouf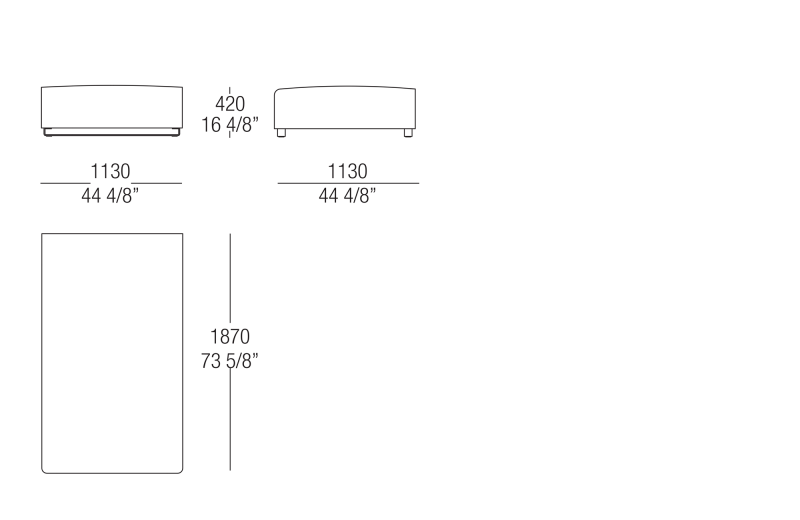 Square pouf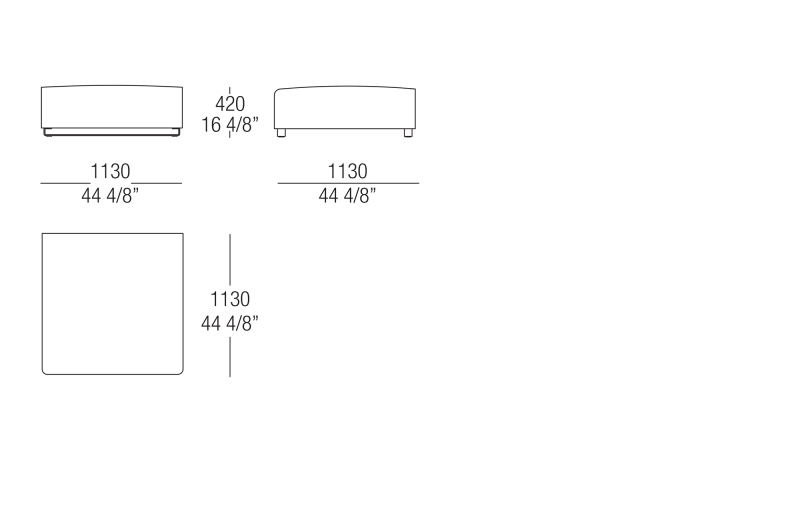 Square pouf with tray top left/right