Taul
Mauro Lipparini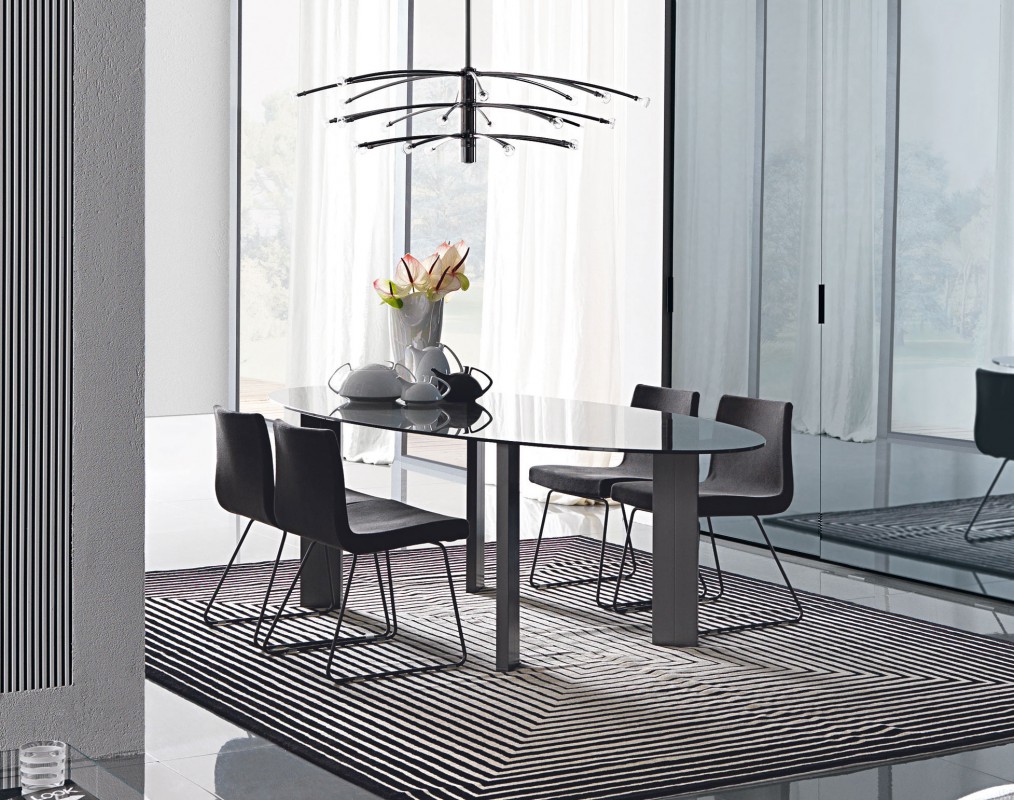 Ethereal and delicate, Taul seems almost to hover in space: the delicate top in transparent glass is kept simple to showcase the quality of the material itself. The legs are more apparent, surging upwards like skyscrapers to support the stunning table top – available in rectangular, oval, round or square versions – which provides unexpected and engaging asymmetry.
Type
/ Tables
Technical description
Table of various shapes and sizes.
Legs in aluminium with fixing plates in stainless steel. Finishes: satined aluminium, gun metal, metal matt lacquered.
Top in tempered crystal th.12mm. edge 3mm. in the finish transparent glass.
Top in custom sizes can be made on request.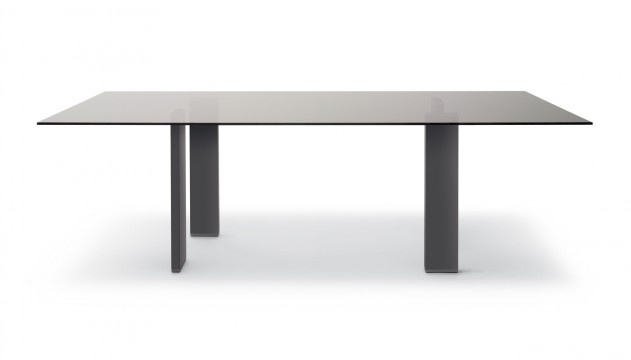 Designer
Mauro Lipparini
Mauro Lipparini earned a degree in Architecture in 1980 from Università degli Studi of Florence, where he also worked as a professor. He won the international design contests Young & Designer Milan (1987) and International Du Pont Award Köln (Germany, 1988 and 1989). Lipparini's intense activity in the field of industrial design covers office and home furniture, the textile industry and other products created for many companies in Europe and Japan. In architecture and interior design, Lipparini has concentrated mainly on private and public housing, on showrooms, retail sales outlets and exposition installations. Furthermore, Lipparini also designs and realizes advanced corporate identity image systems that range from graphics to editorial services to production. Lipparini's style is based on the essential shapes and the clear and decisive lines that are characteristic of natural minimalism. His creations are imbued with a joyful spirit and with an elating sense of aesthetic pleasure and creativity. Thanks to his free use of color, organic weave patterns and original visual ideas, Lipparini amplifies the palette of minimalism, conveying the spontaneity and power of this aesthetic style and projecting it towards a new era of great maturity and wellbeing.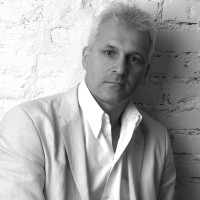 Top Finishings
Transparent glass

V00 Naturale

V05 Fumé
Legs Finishings
Metals

522 Satin

524 Varnished Gun metal
Dimensions
Square table with glass top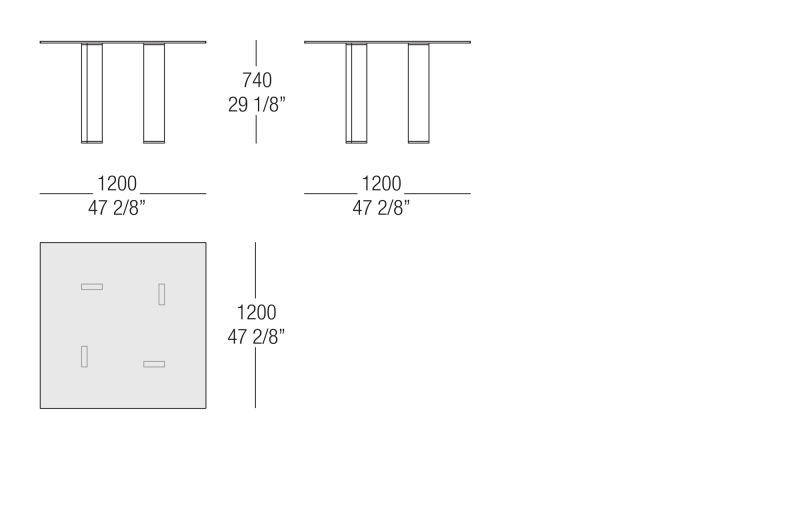 Square table with glass top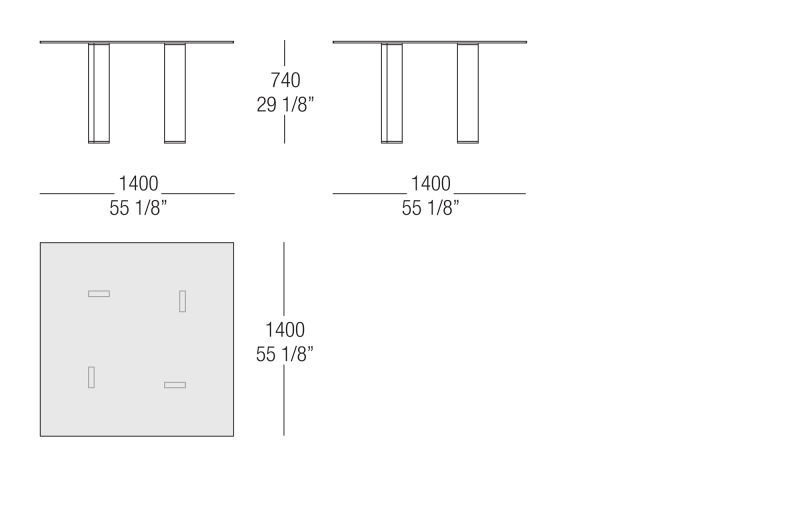 Square table with glass top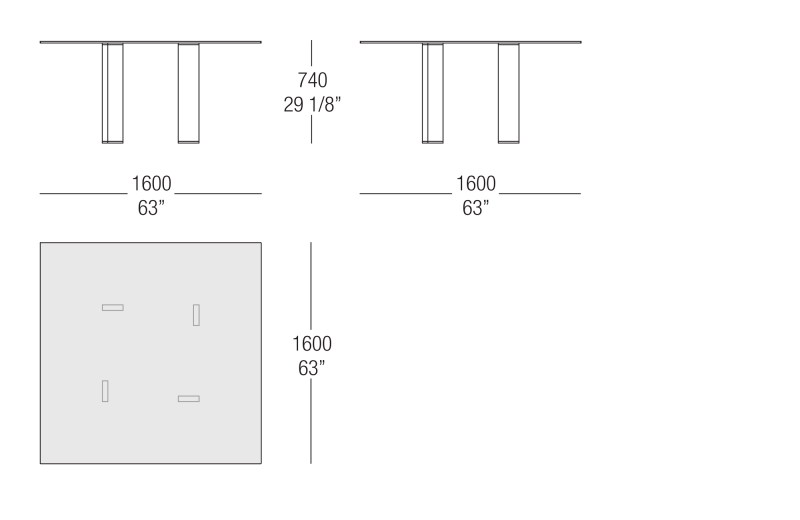 Rectangular table with glass top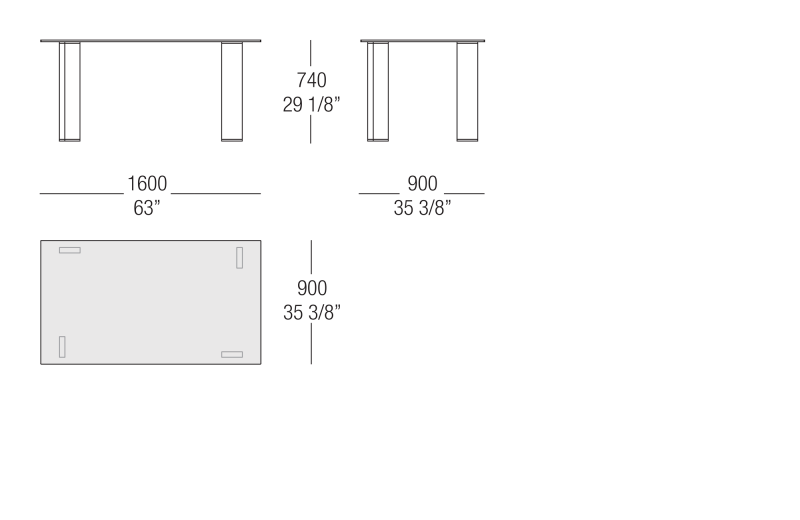 Rectangular table with glass top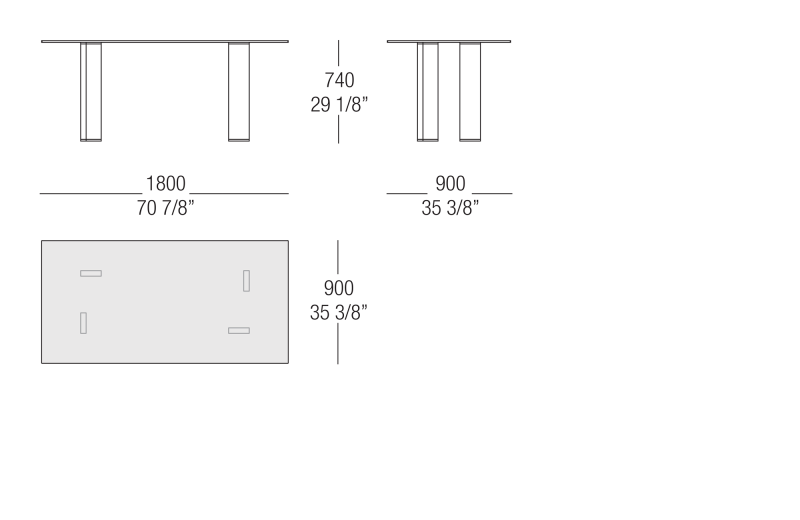 Rectangular table with glass top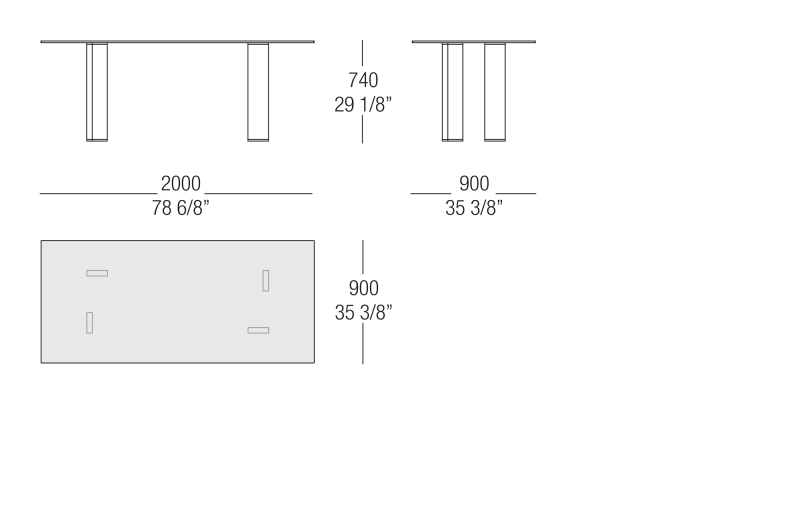 Rectangular table with glass top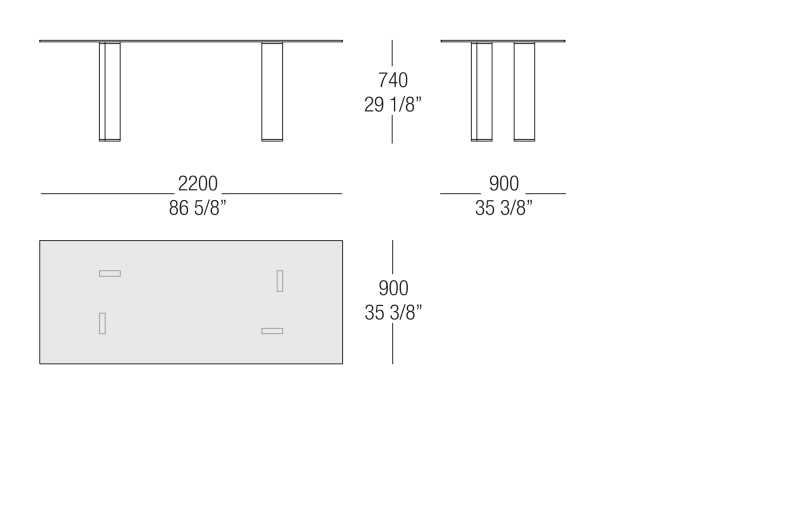 Rectangular table with glass top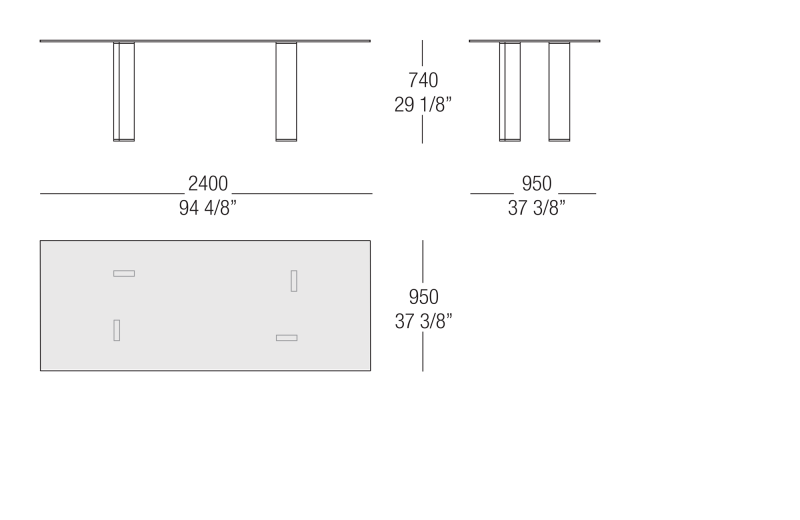 Rectangular table with glass top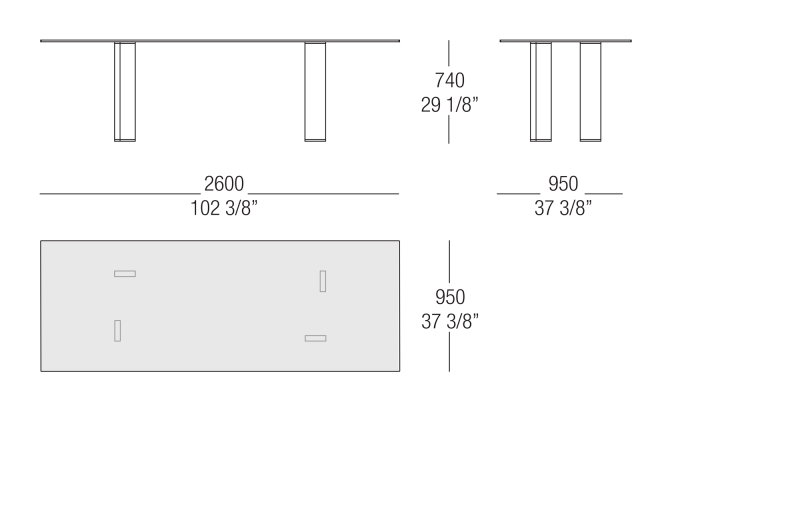 Round table with glass top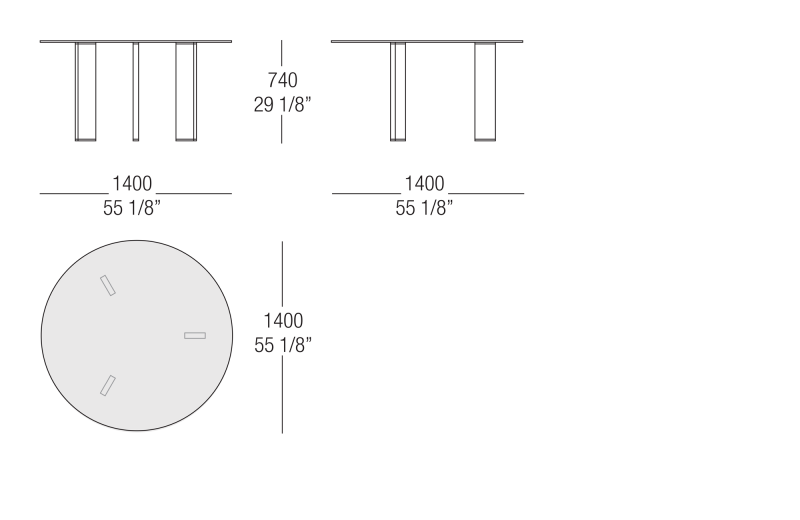 Round table with glass top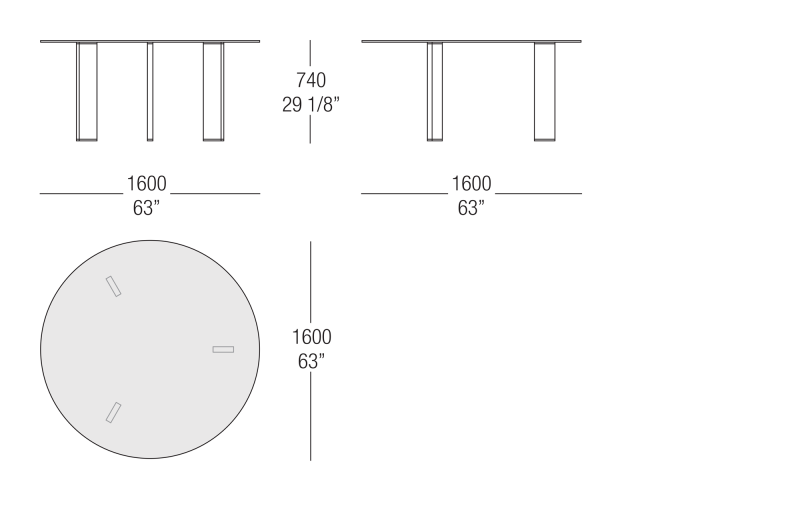 Oval table with glass top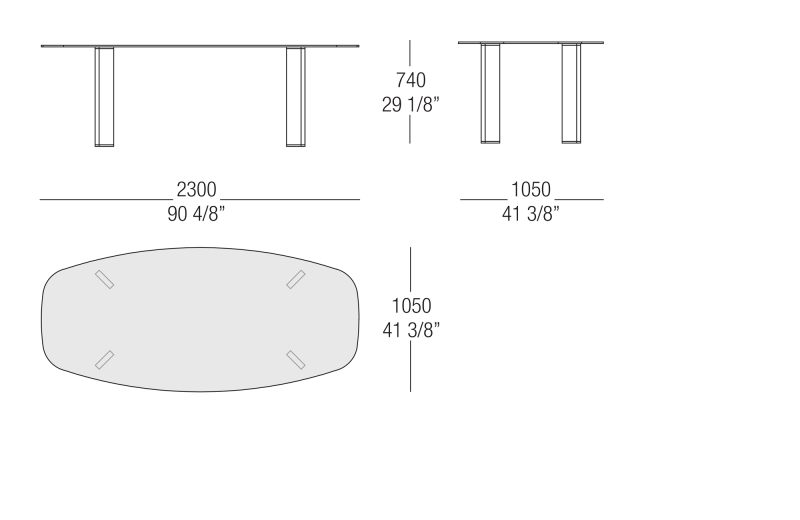 Oval table with glass top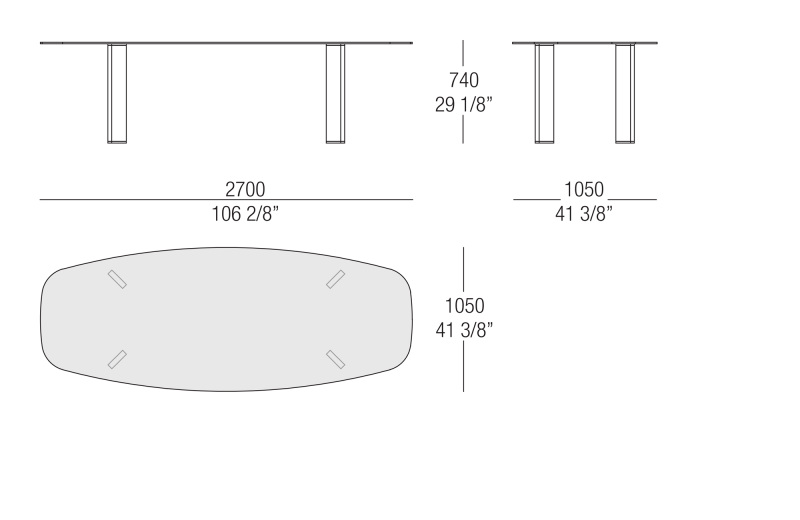 Oval table with glass top