Milvian night
Francesco Lucchese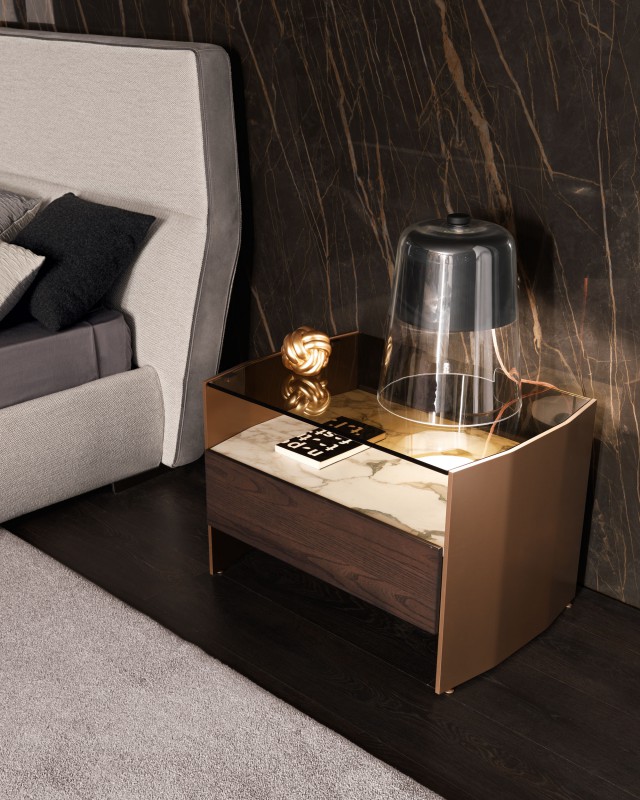 The Milvian set for the sleeping area, which consists of bedside tables in two different sizes and a dresser, boasts sublime features with a sophisticated style. An original fusion of exclusive designs and exquisite construction details, the structure which comes in oak is framed by shaped shoulders that continue down to the ground, transforming into graceful feet. The aesthetic, which is enhanced by the fine wooden top available in numerous finishes, does not undermine its functionality: the version with a drawer and compartment resembles the version with the fixed front, which is perfect for two-sided use. A tasteful balance and a coordinated bond for the sleeping area.
Type
/ Night complements
Technical description
Night group available in two elements: chest of drawers and nightstand.
The chest of drawers is provided with two drawers with melamine Primo Fiore internal finishing
The nightstand is equipped with a glass shelf th. 12 mm and a drawer with melamine Primo Fiore internal finishing.
Aluminium lacquered shaped side panel
External structure/drawers: matt veneer, glossy veneer
Internal drawers structure: melamine Primo Fiore
Shaped top:
- matt veneer, glossy veneer as the structure th. 19 mm
- marble th. 20 mm
Glass top (only nightstand): transparent glass sp. 12 mm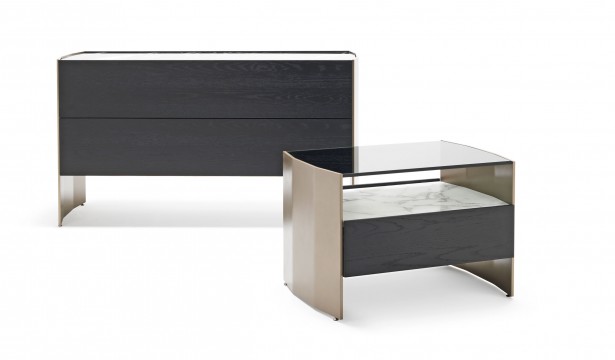 Designer
Francesco Lucchese
Lucchesedesign is a multidisciplinary team made up of architects and designers with different cultural backgrounds. Francesco Lucchese is the founder and team leader and has more than twenty year's experience in the field of architecture, design and consultancy. Lucchesedesign studio operates all over the world with different levels of projects Depending on the client's request, showing a great capacity to adapt to different contexts and offering a wide approach and a 360° perspective of the services. The opening of the new headquarters in Nanjing in China makes the structure competitive for working in the Asian market from a logistical point of view and provides customers with a close assistance while ensuring a direct presence in the territory. Lucchesedesign coordinates projects of company placement and brand identity focusing the attention on graphic design and organizing exhibitions and events. Architecture projects take place across Italy and abroad and are focused on hotels, showrooms and public spaces. There are plenty of projects aimed to exclusive private residences. Meanwhile Francesco Lucchese proceeds his teaching activity for Politecnico di Milano, at Faculty of Design, with many partecipations in workshops and conferences as a speaker in foreign countries like Switzerland, Russia and China. He i salso member of the steering committee of the Italian Design Association ADI.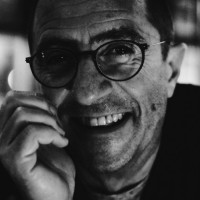 Aluminium Side Panel Finishings
Metals

528 Varnished Bronze

524 Varnished Gun metal
Structure Finishings
Matt Veneers

53 Elm grey

51 Black oak
62 Ebony

54 Eucalyptus
Glossy veneers

L62 Ebony

L54 Eucalyptus
Drawer top finishings
Marbles

BC Bianco Carrara Matt

CA Calacatta Oro Matt

EM Emperador Matt

TV Travertino Matt

BA Basaltite Matt

GT Grey Stone Glossy

MR Marquinia Glossy

SR Sahara Noir Glossy

RL Rosso Lepanto Glossy

OR Orobico Glossy
Matt Veneers

53 Elm grey

51 Black oak
62 Ebony

54 Eucalyptus
Glossy veneers

L62 Ebony

L54 Eucalyptus
Bedside Glass Shelf Finishings
Transparent glass

V00 Naturale

V05 Fumé

V01 Bronzo
Dimensions
Night table W. 710 wood top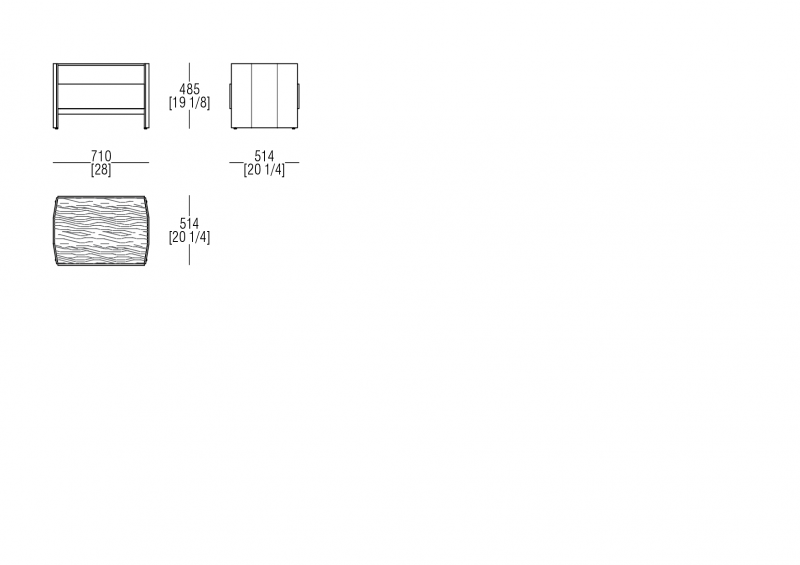 Night table W. 710 marble top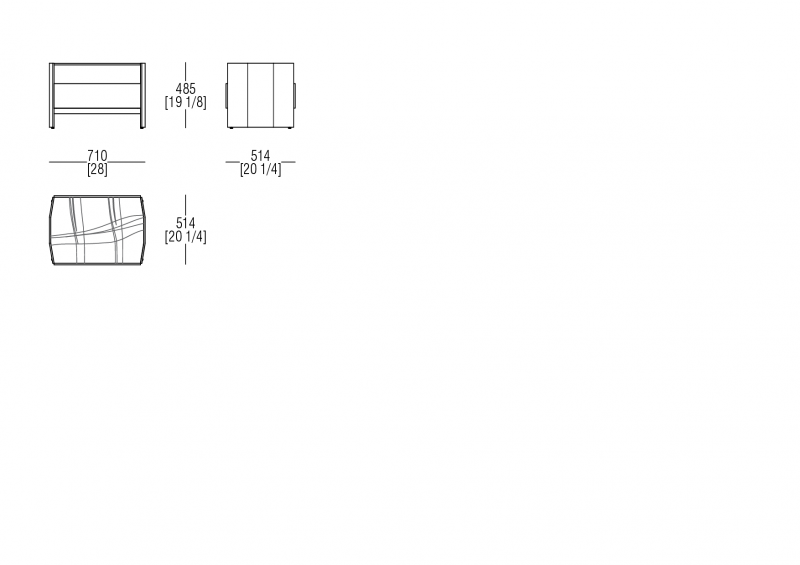 Night table W. 870 wood top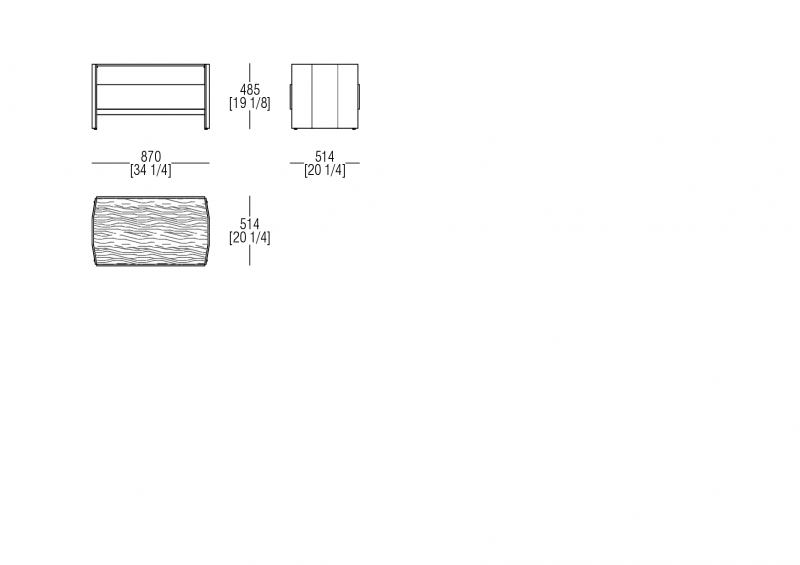 Night table W. 870 marble top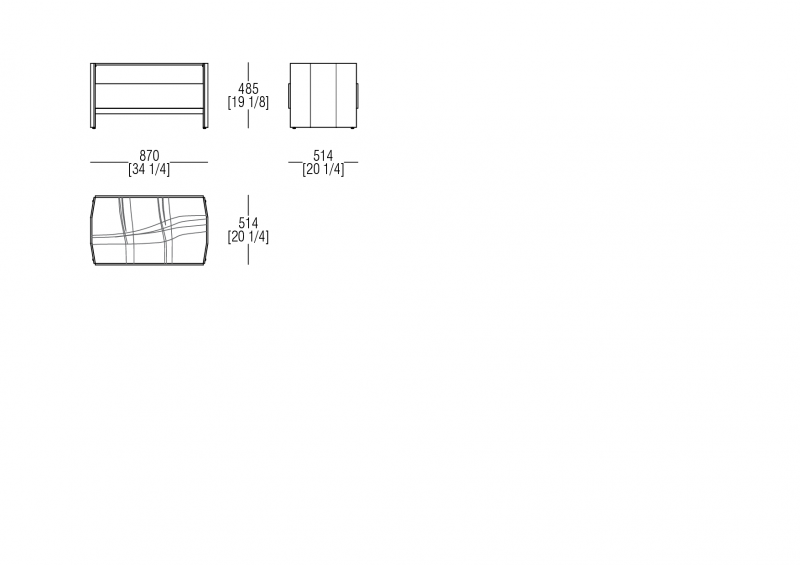 Chest of drawers W. 1350 wood top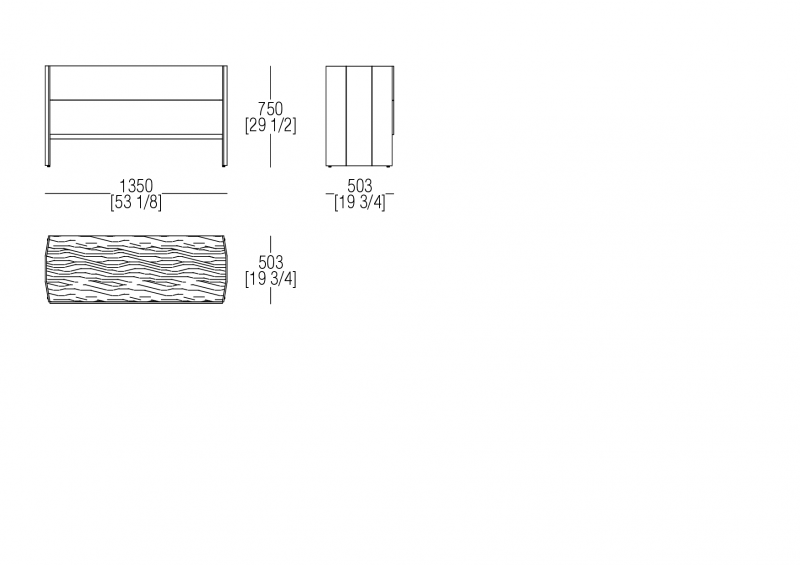 Chest of drawers W. 1350 marble top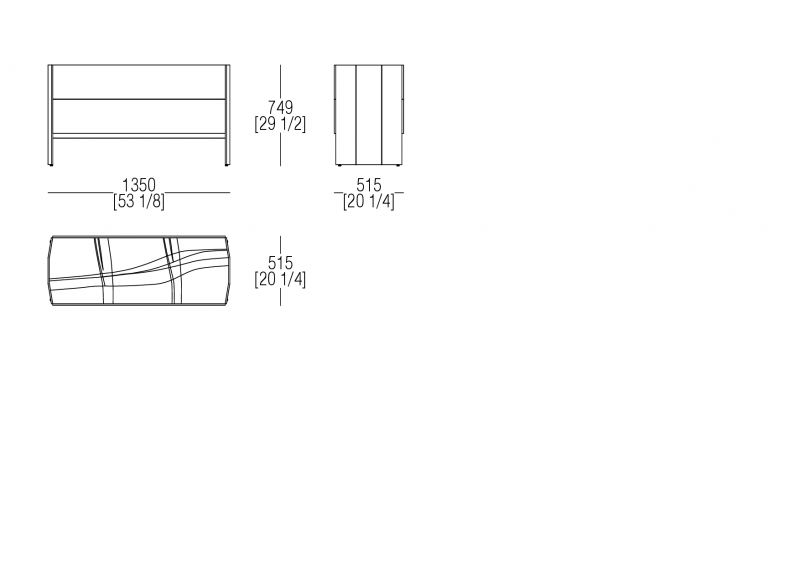 Chest of drawers W. 1350 wood top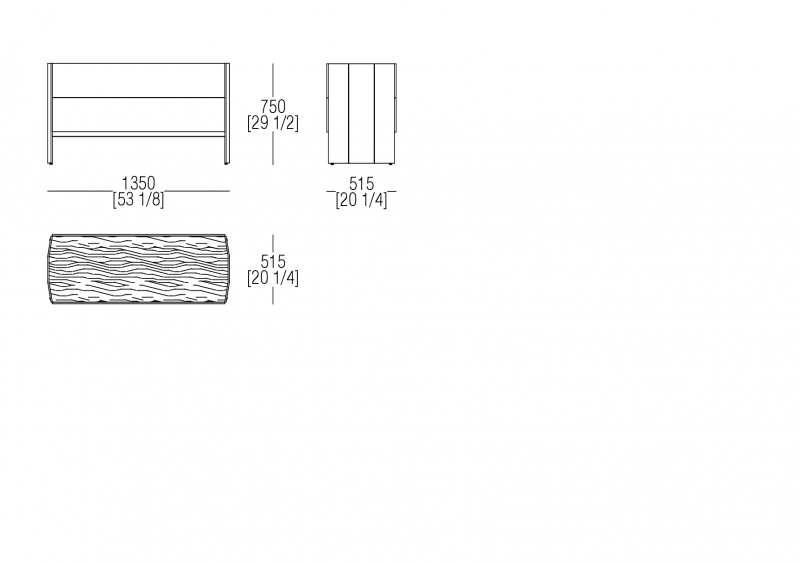 Chest of drawers W. 1350 marble top