Long Island
Mauro Lipparini
CR&S MisuraEmme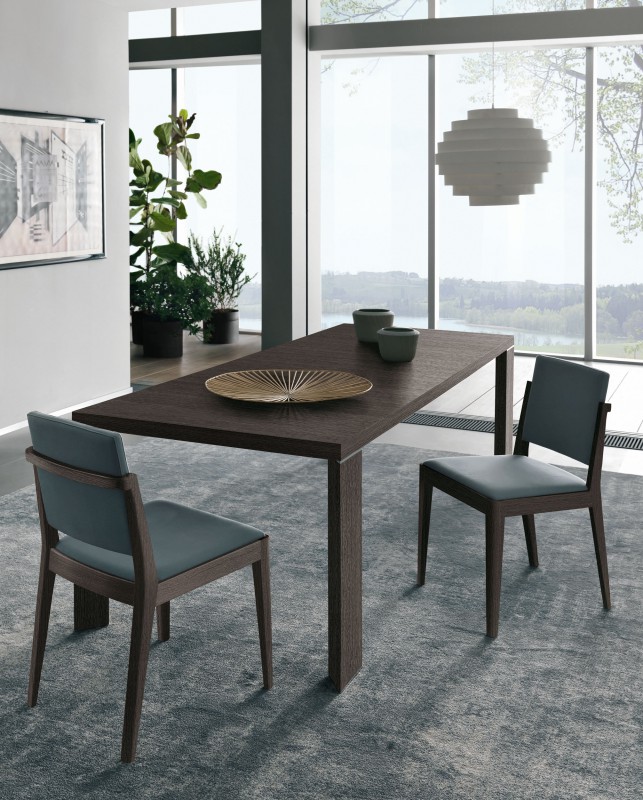 An expression of purity and rigour, Long Island steals centre stage in the dining room thanks to its monolithic shape, which reaches new heights thanks to the colour of finishes in walnut, oak or matte paint. The simplicity of the design is emphasised by the detail in the legs, which taper off as they slant inwards, taking on a triangular shape.
Type
/ Tables
Technical description
Fixed table made-to-measure.
Legs covered with wood or matt lacquered.
Top th.50mm. (2") wood, matt or glossy lacquered.
Max dimensions mm W. 3000 (118 1/8"),  / D. 1000 (39 3/8").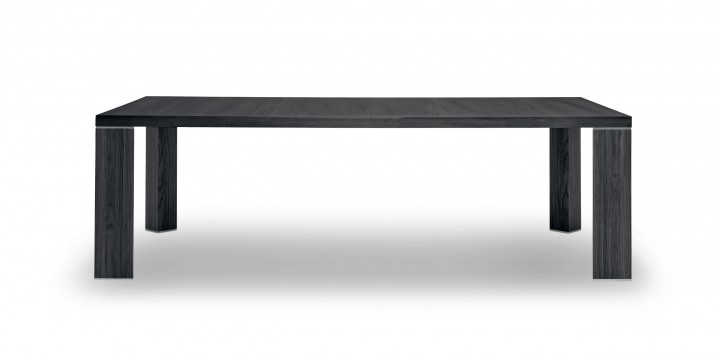 Designer
CR&S MisuraEmme
Care for details is a must for MisuraEmme R&D Center. This does not only show through the choice of first-class materials – from Carrara marble to solid oak wood, fabrics made in Italy to European leathers – but also customised processing and craftsmanship give added value to furnishing accessories. All this and more, make the products of MisuraEmme unique and exclusive, a result of a mixture between refinement and innovative technology.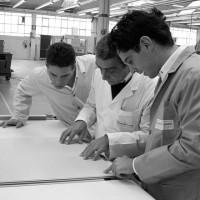 Designer
Mauro Lipparini
Mauro Lipparini earned a degree in Architecture in 1980 from Università degli Studi of Florence, where he also worked as a professor. He won the international design contests Young & Designer Milan (1987) and International Du Pont Award Köln (Germany, 1988 and 1989). Lipparini's intense activity in the field of industrial design covers office and home furniture, the textile industry and other products created for many companies in Europe and Japan. In architecture and interior design, Lipparini has concentrated mainly on private and public housing, on showrooms, retail sales outlets and exposition installations. Furthermore, Lipparini also designs and realizes advanced corporate identity image systems that range from graphics to editorial services to production. Lipparini's style is based on the essential shapes and the clear and decisive lines that are characteristic of natural minimalism. His creations are imbued with a joyful spirit and with an elating sense of aesthetic pleasure and creativity. Thanks to his free use of color, organic weave patterns and original visual ideas, Lipparini amplifies the palette of minimalism, conveying the spontaneity and power of this aesthetic style and projecting it towards a new era of great maturity and wellbeing.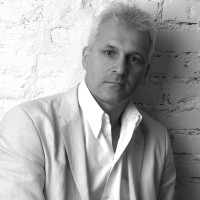 Top Finishings
Matt lacquered colours

01 Gesso

8B Caolino

9G Ostrica

6B Grigio Pietra

14 Nero

02 Talco

9F Sand

4G Argilla

8C Cappuccino

5B Grigio Lava

72 Sabbia

8A Beige

9T Toffee

93 Melange

13 Sepia

09 Wengè

98 Oliva

8S Giallo

9B Senape

94 Marsala

81 Fuoco

95 Ruggine

9H Petrolio

9E Deep Blu

04 Bronzo

96 Canna di Fucile

99 Titanio

10 Argento

07 Ottone

05 Dark Bronze

06 Graphite
High gloss lacquered colors

L01 Gesso

L8B Caolino

L9G Ostrica

L6B Grigio Pietra

L14 Nero

L02 Talco

L9F Sand

L4G Argilla

L8C Cappuccino

L5B Grigio Lava

L72 Sabbia

L8A Beige

L9T Toffee

L93 Melange

L13 Sepia

L09 Wengè

L98 Oliva

L8S Giallo

L9B Senape

L94 Marsala

L81 Fuoco

L95 Ruggine

L9H Petrolio

L9E Deep Blu
Matt Veneers

53 Olmo grey

50 Rovere cenere

52 Rovere fumé

51 Oak Black
Legs Finishings
Matt lacquered colours

01 Gesso

8B Caolino

9G Ostrica

6B Grigio Pietra

14 Nero

02 Talco

9F Sand

4G Argilla

8C Cappuccino

5B Grigio Lava

72 Sabbia

8A Beige

9T Toffee

93 Melange

13 Sepia

09 Wengè

98 Oliva

8S Giallo

9B Senape

94 Marsala

81 Fuoco

95 Ruggine

9H Petrolio

9E Deep Blu

04 Bronzo

96 Canna di Fucile

99 Titanio

10 Argento

07 Ottone

05 Dark Bronze

06 Graphite
Matt Veneers

53 Olmo grey

50 Rovere cenere

52 Rovere fumé

51 Oak Black
Dimensions
Wood top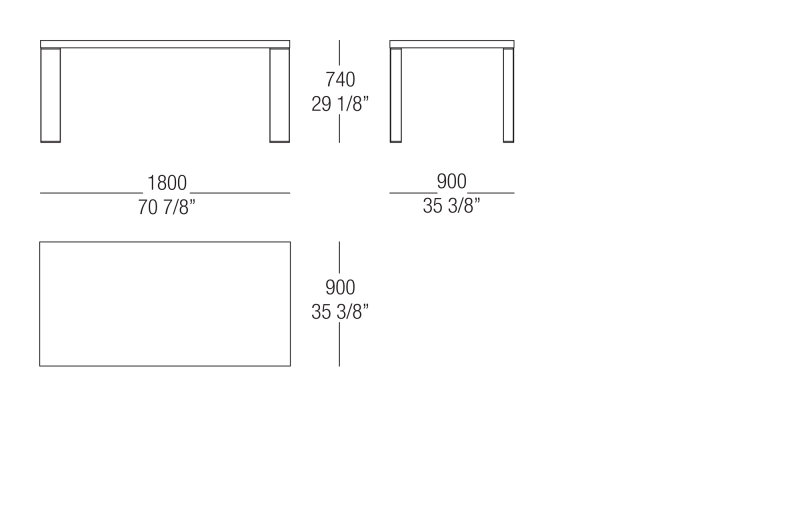 Matt lacquer / glossy lacquer top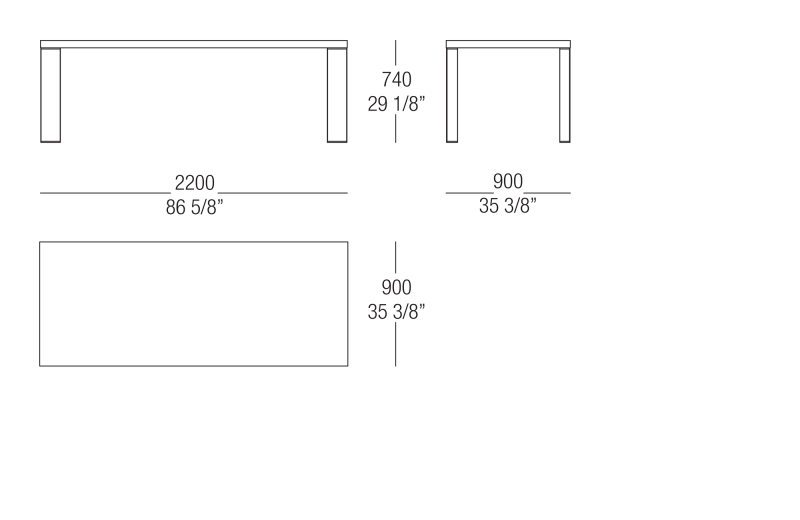 Matt lacquer / glossy lacquer top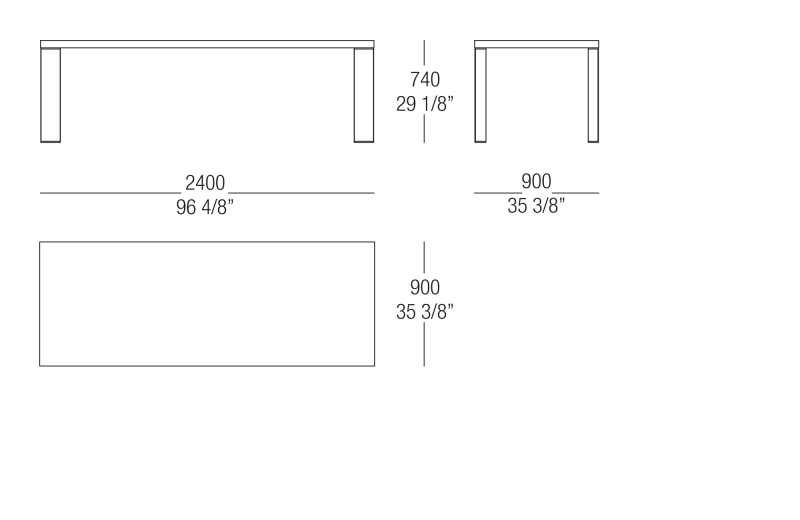 Matt lacquer / glossy lacquer top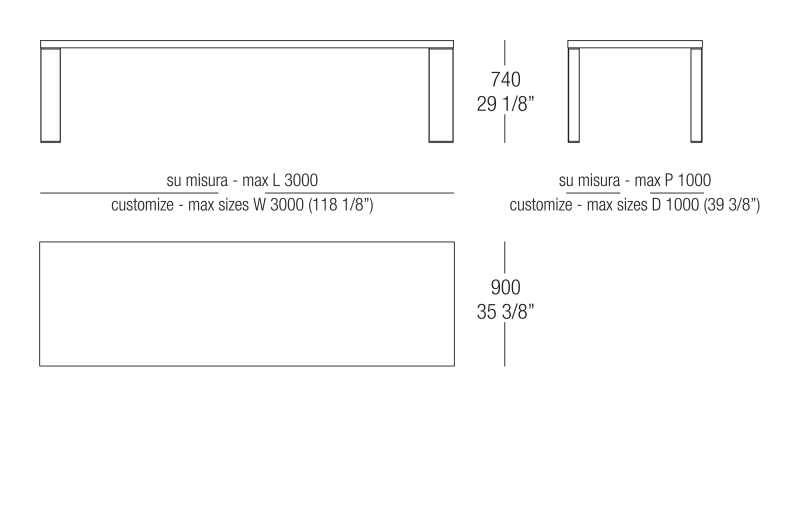 Wood top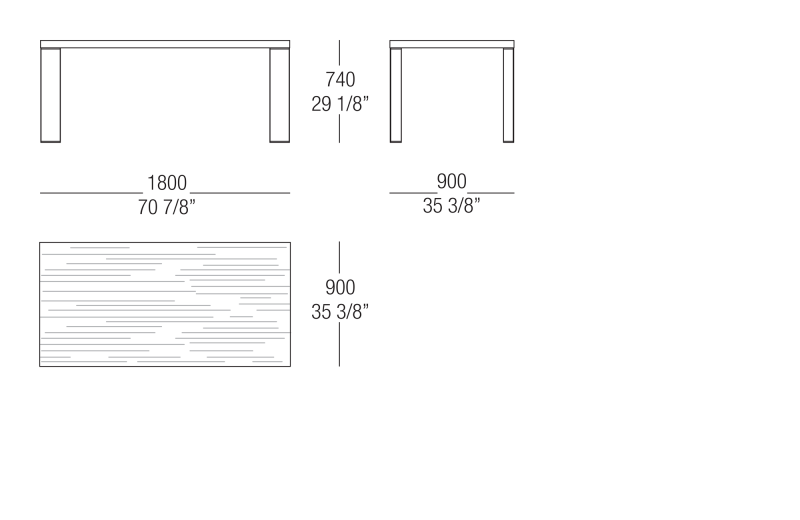 Wood top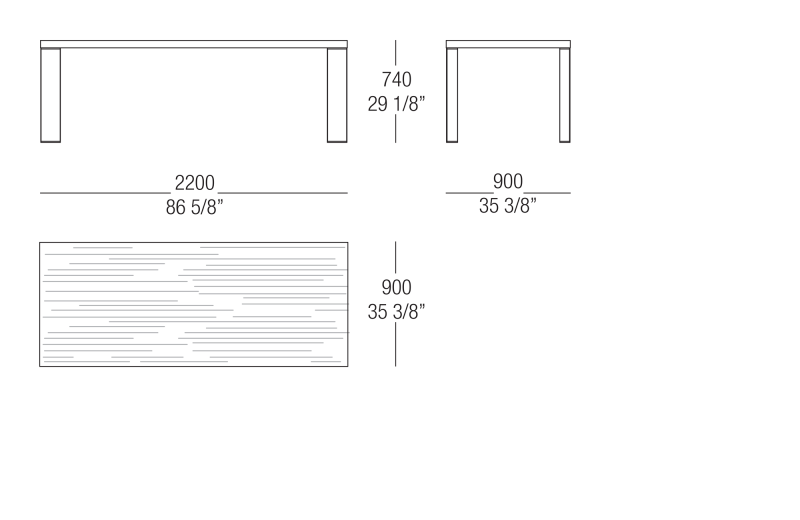 Wood top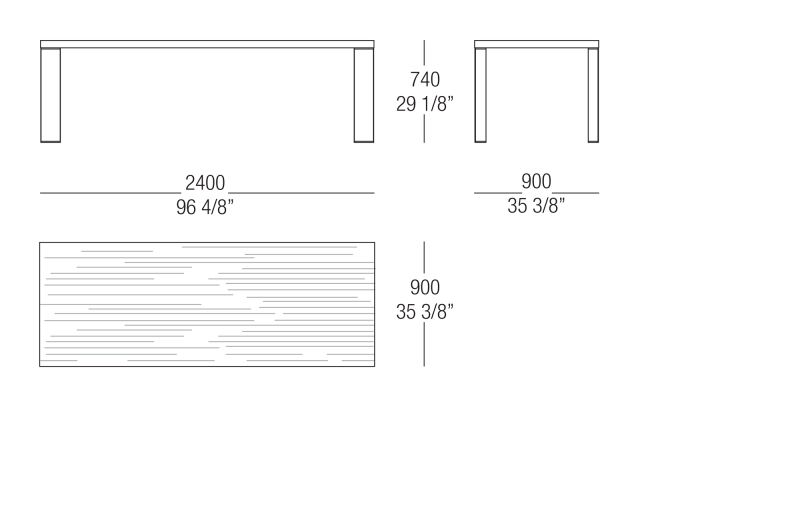 Wood top