Jacqueline
Carlo Marelli / Massimo Molteni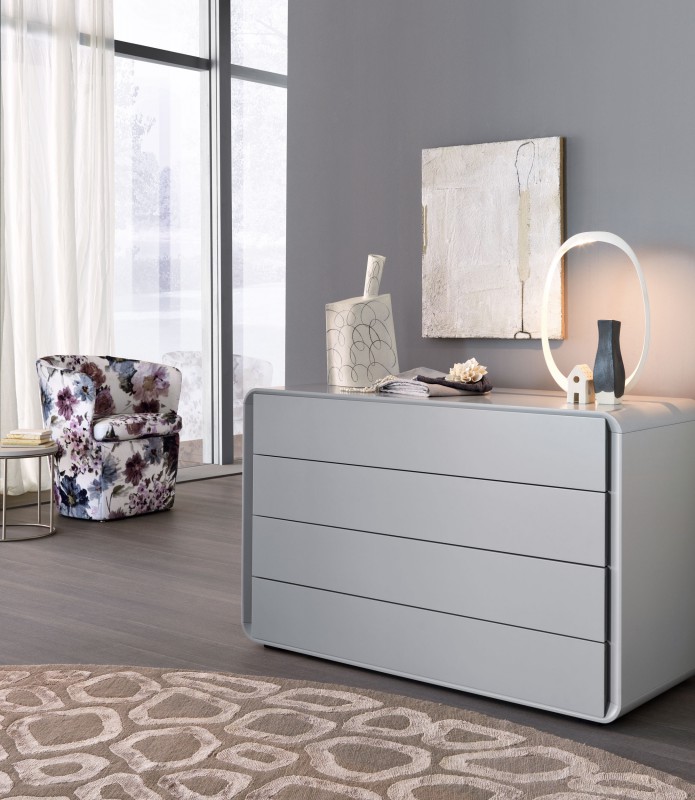 The collection Jacqueline is characterised by the refinement of the handle, which follows the entire height of the cabinet, creating, when coming together with the bevelled sides a pleasant detail.
The purity of the rectangular surface of the front, is toned down by the rounded edges of the structure, so as to create a formal contradiction which makes an unique object.
Type
/ Night complements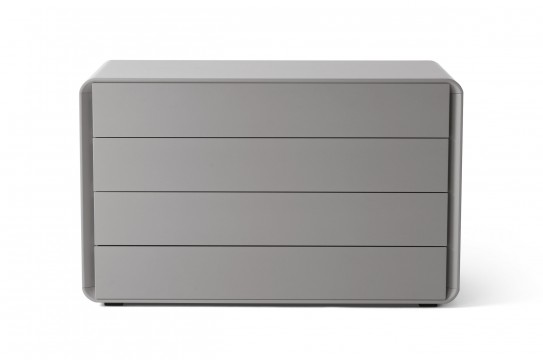 Designer
Carlo Marelli & Massimo Molteni
Carlo Marelli and Massimo Molteni graduate in Architecture at the Politecnico in Milan, and in 1977 open their own pluridisciplinary office of architecture, industrial design, graphics, interior design. They worked in the past and still work nowadays with leader Companies, both in Italy and abroad. In the architectural field they have realized several projects of buildings for private and public use, furthermore they took care of the restoration of places of worship of high artistic and architectural value. They live and work in Cantù.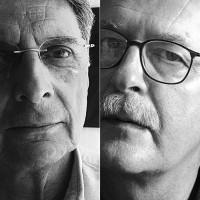 Structure / Drawers front Finishings
Matt lacquered

01 Gesso

8B Caolino

9G Ostrica

6B Grigio Pietra

14 Nero

02 Talco

9F Sand

4G Argilla

8C Cappuccino

5B Grigio Lava

72 Sabbia

8A Beige

9T Toffee

93 Melange

13 Sepia

09 Wengè

81 Fuoco

94 Marsala

95 Ruggine

8S Giallo

9B Senape

98 Oliva

9H Petrolio

9E Deep Blu
Dimensions
Night table with lacquer top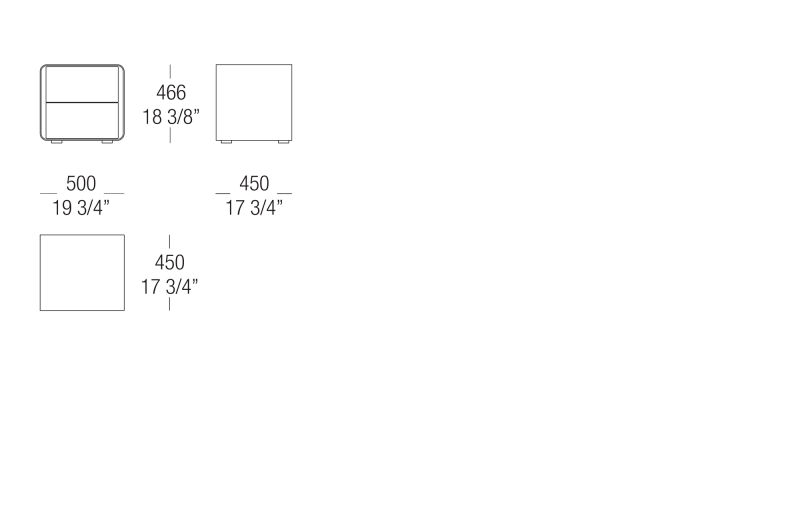 Chest of drawers with lacquer top