Gramercy Low Table
Mauro Lipparini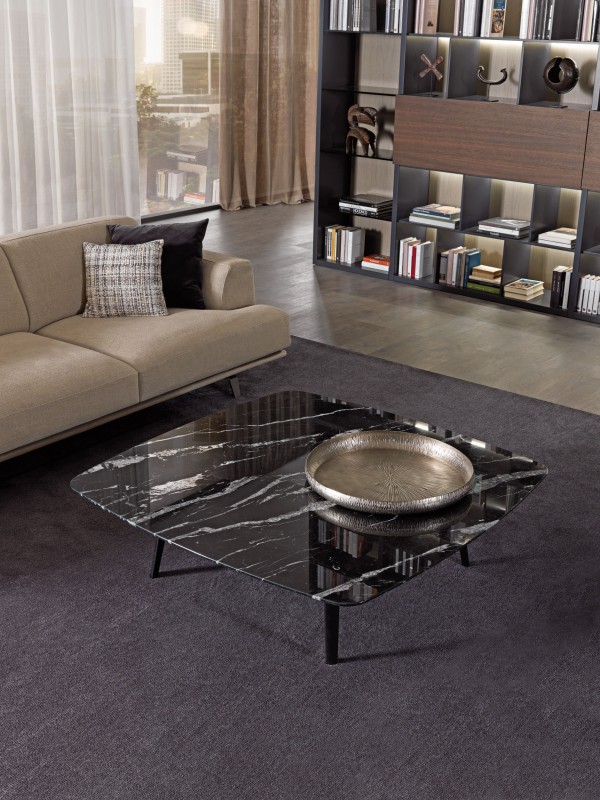 Harmonious design and soft lines with clear influence drawn from the world of sculpture, coming together to create a piece with absolute aesthetic value. Different dimensions and materials make for a sophisticated item for the living room. The legs, a triptych easel, follow the same drawing of Gramercy table.
Type
/ Small tables
Technical description
Series of table with base hand in crafted. Various are the modification of the tipology, dimensions and  finishing in a game of combination: wood and varnish or all lacquer tone on tone or in contrast; the legs, a triptych easel, follow the same drawing of Gramercy table.
The plan is supported by spacers in brushed steel.
Finishes wooden top with shaped undertop:
- veneered top with undertop in matt lacquered
- veneered top with undertop in glossy laquered
- top and undertop in matt lacquered
- top and undertop in glossy lacquered
- top in marble th. 20mm (6/8").
The high and low Sidetable is also available with top in transparent glass th.8mm (3/8")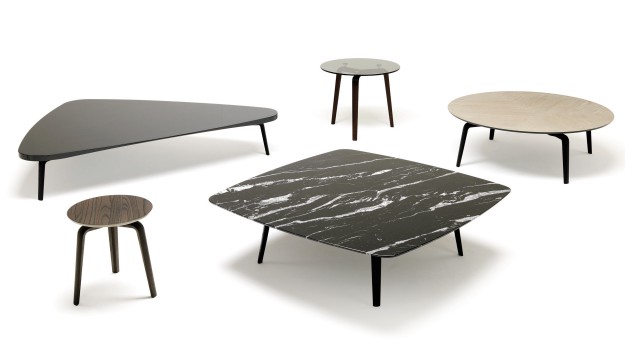 Designer
Mauro Lipparini
Mauro Lipparini earned a degree in Architecture in 1980 from Università degli Studi of Florence, where he also worked as a professor. He won the international design contests Young & Designer Milan (1987) and International Du Pont Award Köln (Germany, 1988 and 1989). Lipparini's intense activity in the field of industrial design covers office and home furniture, the textile industry and other products created for many companies in Europe and Japan. In architecture and interior design, Lipparini has concentrated mainly on private and public housing, on showrooms, retail sales outlets and exposition installations. Furthermore, Lipparini also designs and realizes advanced corporate identity image systems that range from graphics to editorial services to production. Lipparini's style is based on the essential shapes and the clear and decisive lines that are characteristic of natural minimalism. His creations are imbued with a joyful spirit and with an elating sense of aesthetic pleasure and creativity. Thanks to his free use of color, organic weave patterns and original visual ideas, Lipparini amplifies the palette of minimalism, conveying the spontaneity and power of this aesthetic style and projecting it towards a new era of great maturity and wellbeing.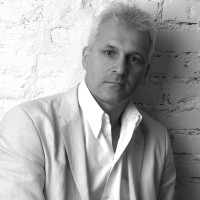 Top Finishings
Matt lacquered

01 Gesso

8B Caolino

9G Ostrica

6B Grigio Pietra

14 Nero

02 Talco

9F Sand

4G Argilla

8C Cappuccino

5B Grigio Lava

72 Sabbia

8A Beige

9T Toffee

93 Melange

13 Sepia

09 Wengè

81 Fuoco

94 Marsala

95 Ruggine

8S Giallo

9B Senape

98 Oliva

9H Petrolio

9E Deep Blu
High gloss lacquered

L01 Gesso

L8B Caolino

L9G Ostrica

L6B Grigio Pietra

L14 Nero

L02 Talco

L9F Sand

L4G Argilla

L8C Cappuccino

L5B Grigio Lava

L72 Sabbia

L8A Beige

L9T Toffee

L93 Melange

L13 Sepia

L09 Wengè

L81 Fuoco

L94 Marsala

L95 Ruggine

L8S Giallo
L9B Senape

L98 Oliva

L9H Petrolio

L9E Deep Blu
Transparent glass

V00 Naturale

V05 Fumé

V01 Bronzo
Marbles

BC Bianco Carrara Matt

CA Calacatta Oro Matt

EM Emperador Matt

TV Travertino Matt

BA Basaltite Matt

GT Grey Stone Glossy

MR Marquinia Glossy

SR Sahara Noir Glossy

RL Rosso Lepanto Glossy

OR Orobico Glossy
Matt Veneers

50 Cenere

51 Black oak

66 Tobacco
Undertop Finishings
Matt lacquered

01 Gesso

8B Caolino

9G Ostrica

6B Grigio Pietra

14 Nero

02 Talco

9F Sand

4G Argilla

8C Cappuccino

5B Grigio Lava

72 Sabbia

8A Beige

9T Toffee

93 Melange

13 Sepia

09 Wengè

81 Fuoco

94 Marsala

95 Ruggine

8S Giallo

9B Senape

98 Oliva

9H Petrolio

9E Deep Blu
High gloss lacquered

L01 Gesso

L8B Caolino

L9G Ostrica

L6B Grigio Pietra

L14 Nero

L02 Talco

L9F Sand

L4G Argilla

L8C Cappuccino

L5B Grigio Lava

L72 Sabbia

L8A Beige

L9T Toffee

L93 Melange

L13 Sepia

L09 Wengè

L81 Fuoco

L94 Marsala

L95 Ruggine

L8S Giallo
L9B Senape

L98 Oliva

L9H Petrolio

L9E Deep Blu
Base Finishings
Matt Veneers

50 Cenere

51 Black oak

66 Tobacco
Dimensions
Small table Ø 380 mm with lacquered top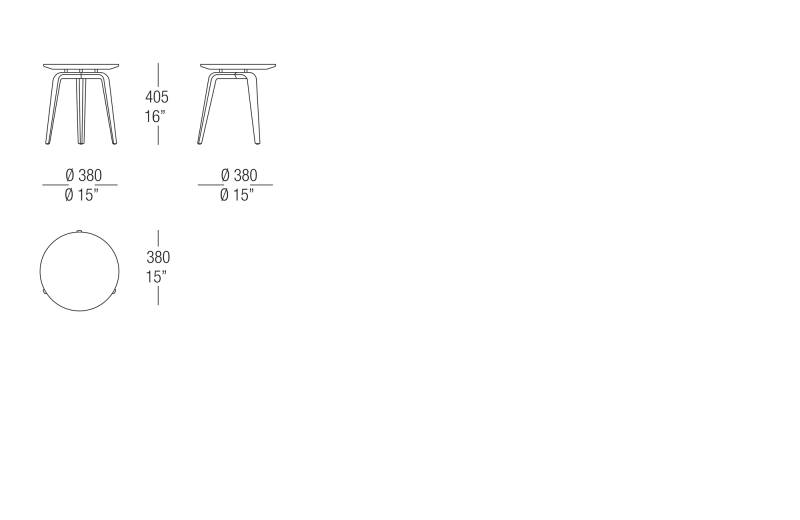 Small table Ø 380 mm with wood top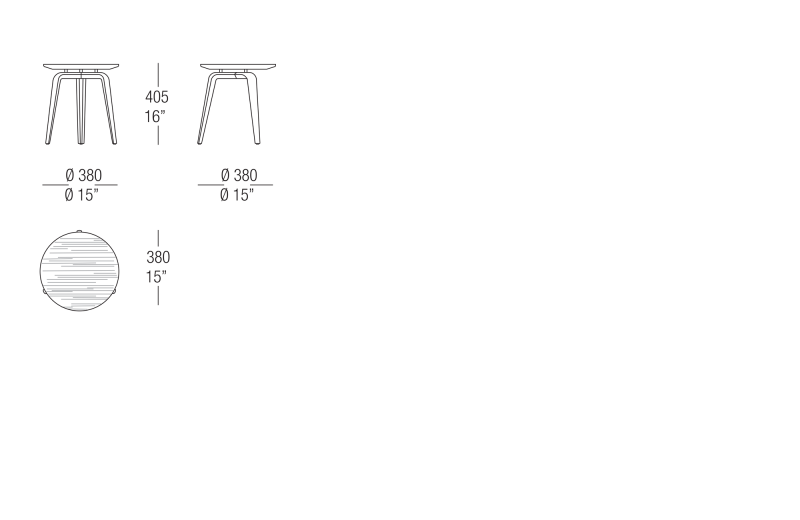 Small table Ø 380 mm with glass top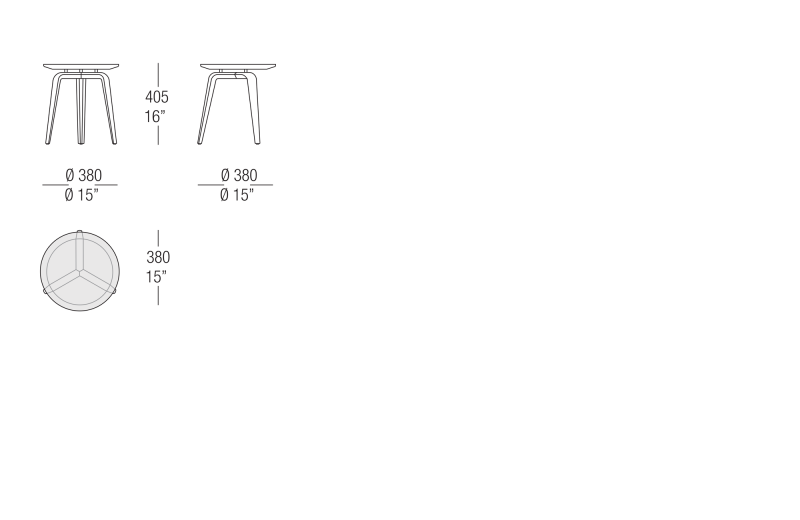 Small table Ø 380 mm with marble top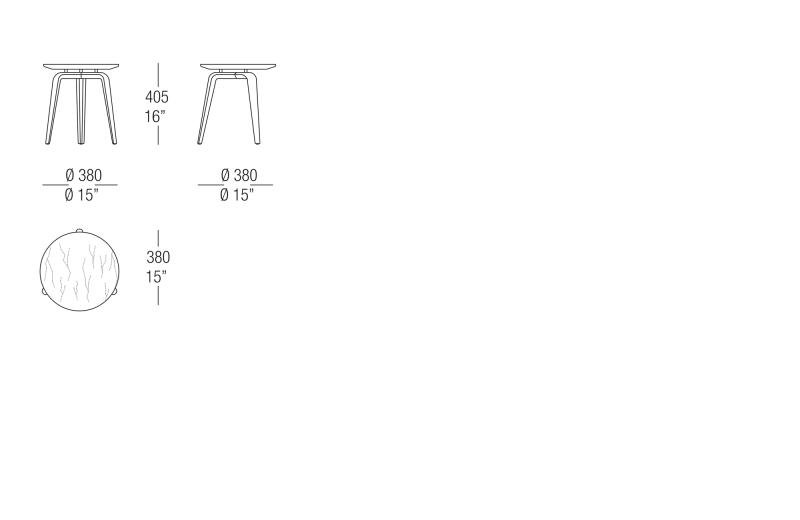 Small table Ø 550 mm with lacquered top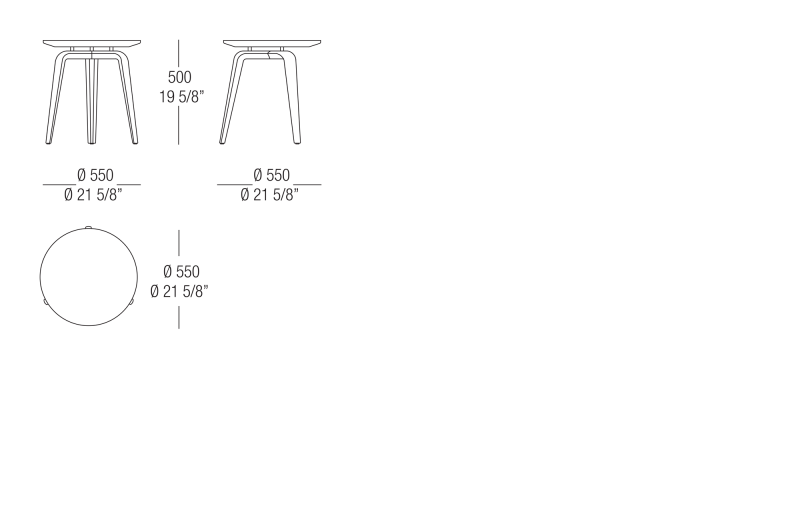 Small table Ø 550 mm with wood top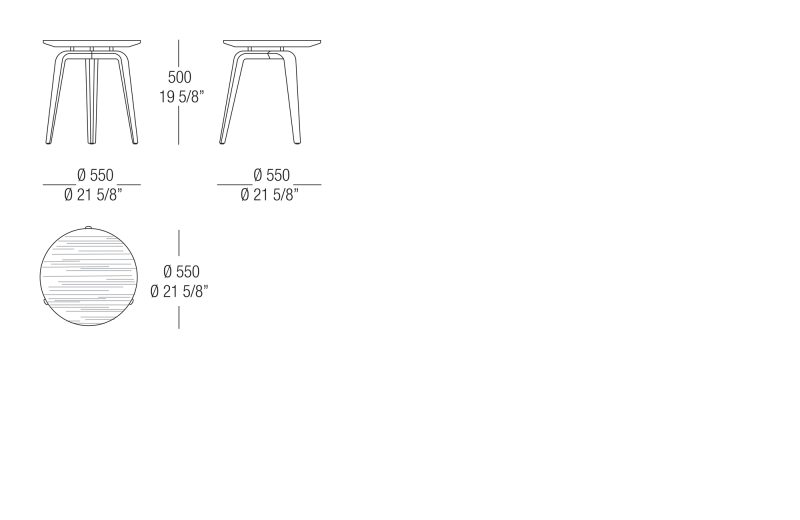 Small table Ø 550 mm with glass top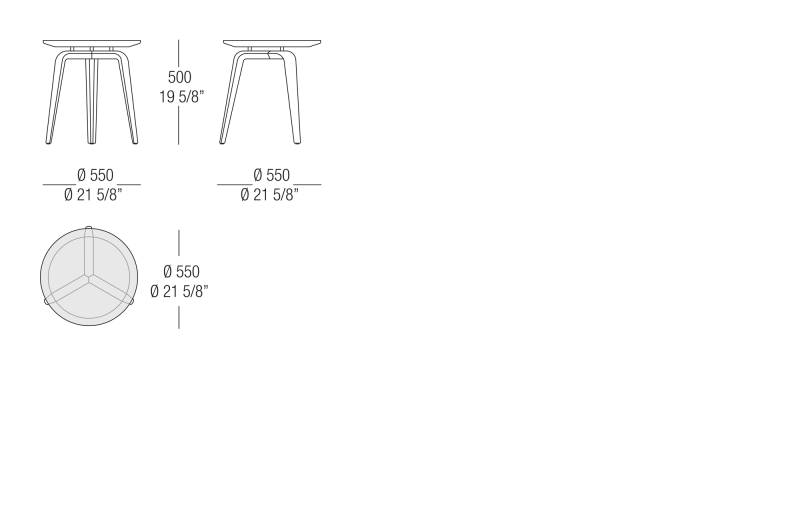 Small table Ø 550 mm with marble top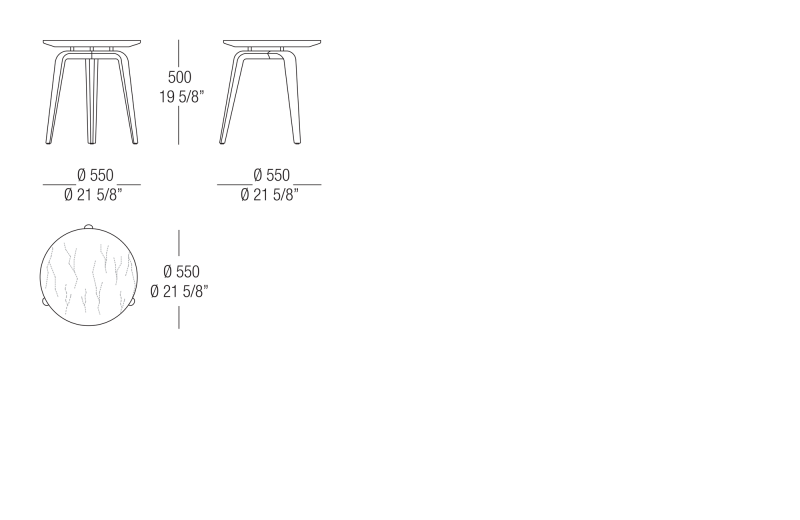 Small table Ø 1250 mm with lacquered top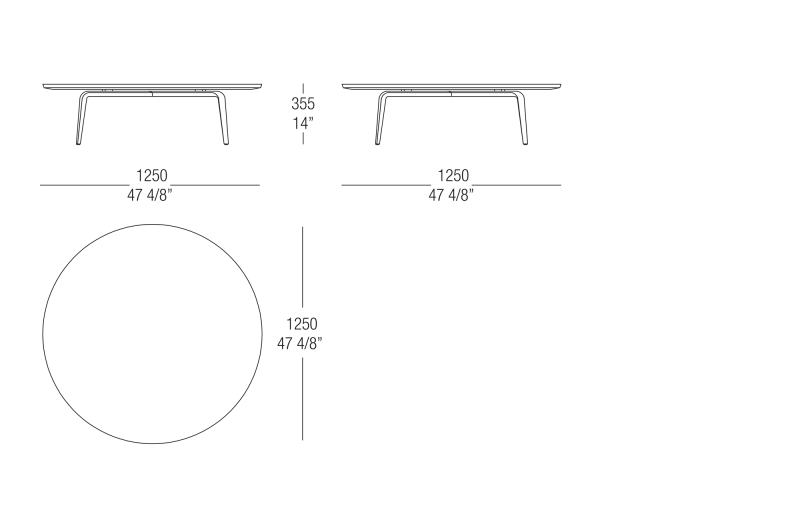 Small table Ø 1250 mm with wood top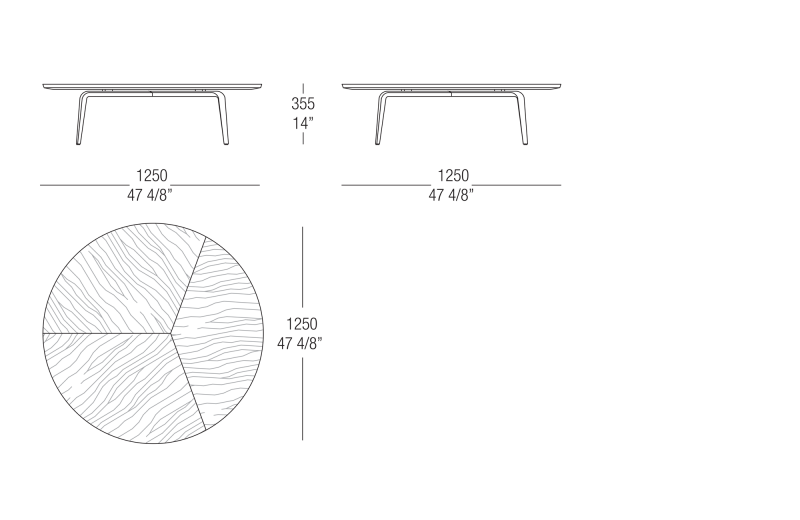 Small table Ø 1250 mm with marble top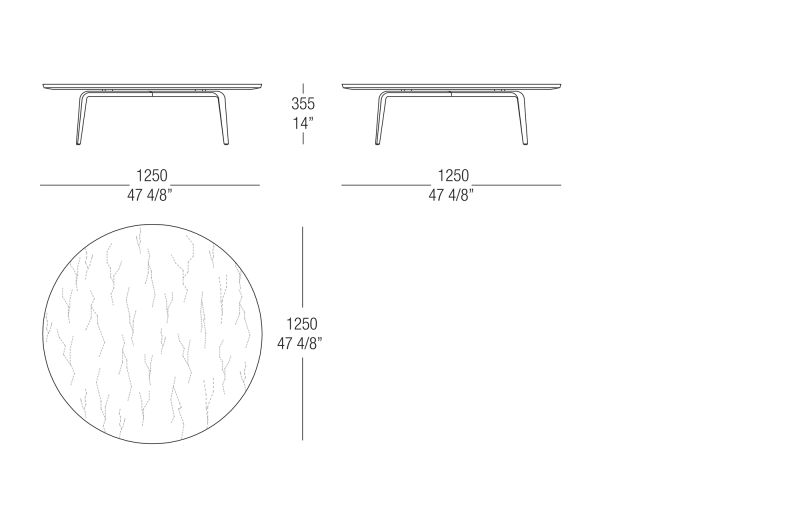 Small table W. 1200 mm with lacquered top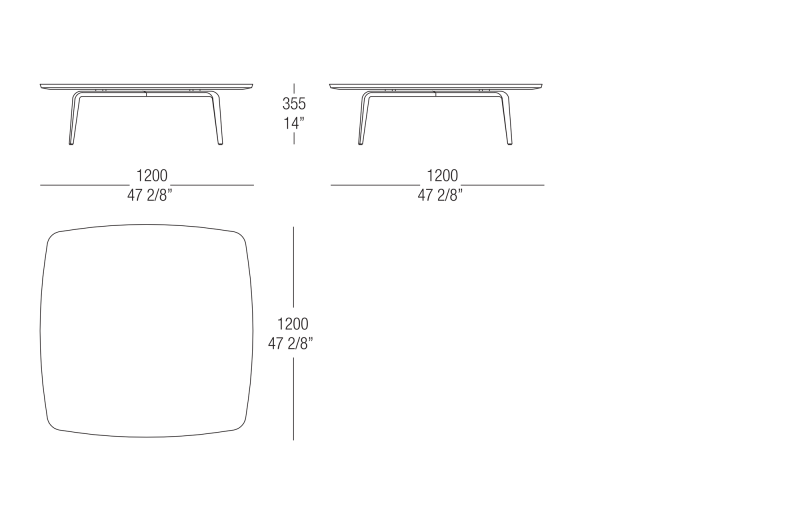 Small table W. 1200 mm with wood top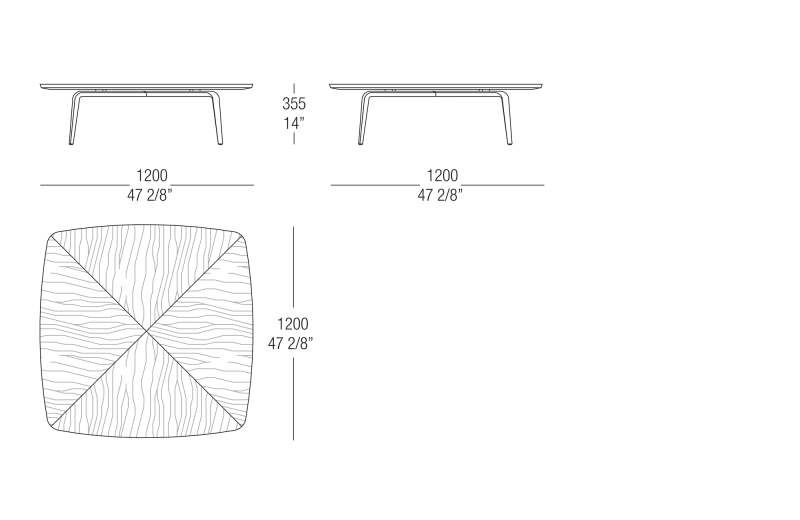 Small table W. 1200 marble top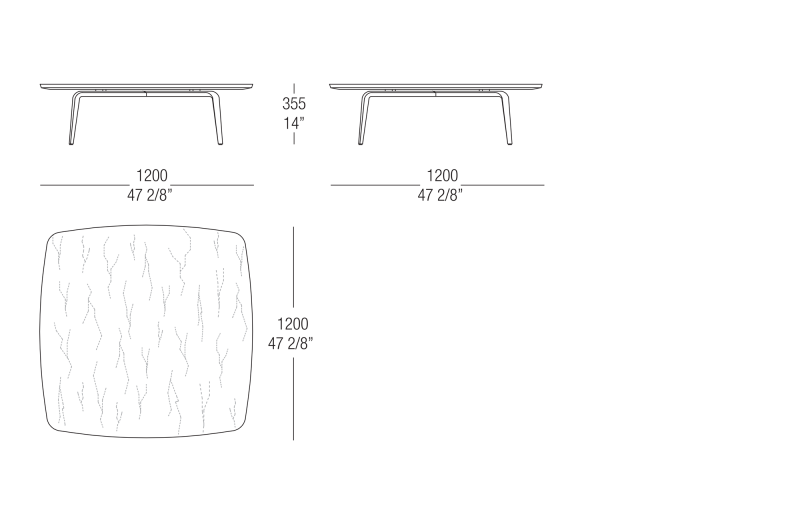 Small table W. 1700 mm with lacquered top
Small table W. 1700 with wood top