British
Ferruccio Laviani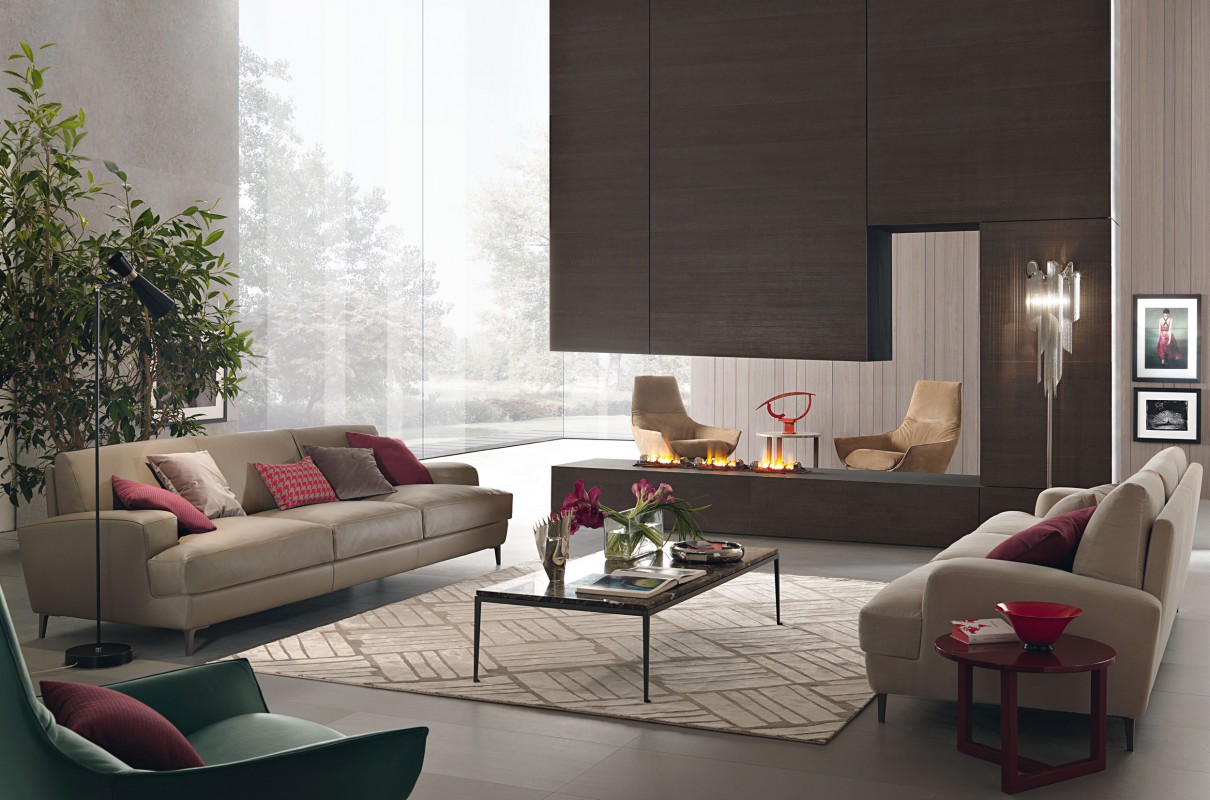 The eye-catching British sofa is the ideal choice for both classic and modern spaces. Soft cushions in expanded polyurethane sit atop a seat pad in down and jersey, with the sofa's style capable of holding its own against our contemporary lifestyles.
Type
/ Sofas
Technical description
Collection consisting of sofas in three different widths: 1900/2300/2700mm. (74 6/8" - 90 4/8" - 106 2/8" inch).
Structure in wood with belts on the seats and armrests and backrests in wooden hollow frame.
Padding: back filled with shaped polyurethane foam covered with knit fibre.
Cushions: seats filled with polyurethane foam covered in knit fibre.
Backrests in polyurethane foam covered with fibre with polyester jersey.
Covers of cushions, seat and backrest can be removed. Cover of the structure removable by expert personnel.
Feet in brass varnished gun metal.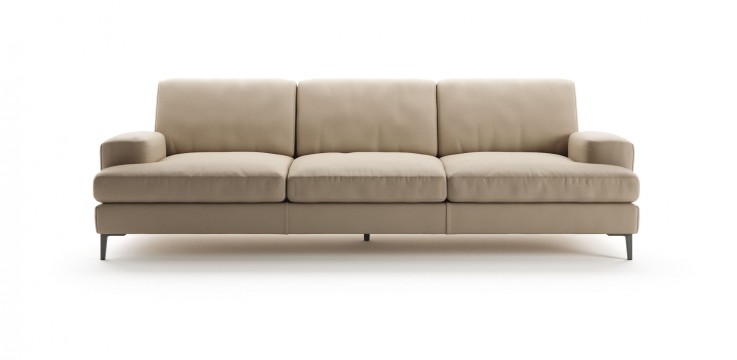 Designer
Ferruccio Laviani
Born in Cremona in 1960 Laviani attends the Istituto Professionale Internazionale per l'Artigianato Liutario e del Legno di Cremona, receiving his degree in 1978. He later attends the Faculty of Architecture, at the Politecnico di Milano where he graduates in 1986, while attending at the same time the Scuola Politecnica di Design in Milan from 1982 to 1984. In 1983 he starts working for Michele De Lucchi; he becomes a partner in 1986 and works there until 1991, when he decides to open his own studio in Milan. Laviani's work mainly focuses on product design, interior design, art direction and graphic. Since 1991, he is the Art Director for Kartell; same role he has played for other companies. He designs retail spaces and set-ups, offices and houses for private clients, as well as for furniture and fashion. In 2008 an exhibition was dedicated to the lamps he designed for Kartell. Bourgie and Take lamps for Kartell are part of the permanent Collection of IMA, Indianapolis Museum of Art (USA); also other products have been featured in museums and shows all over the world. In 2015, Laviani develops the new concept for Kartell Museum in Noviglio, updating the interior design he had conceived in 1999, when he received the award Premio Guggenheim Impresa & Cultura 2000, as the best museum of a company. Last year, he has started a collaboration with the Italian mosaic brand Bisazza. In 2016 Ferruccio has designed the pop-up store for the fashion designer Paula Cademartori and the set-up for the Haute Couture Women show for Dolce e Gabbana, at Laboratori Ansaldo, Teatro alla Scala, Milan.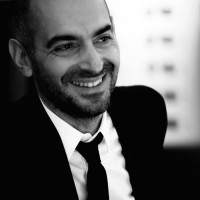 Cover Finishings
Fabrics

A_AS1 Saari

A_AS2 Saari

A_AS4 Saari

A_AS5 Saari

A_AS7 Saari

B_CAE Cocò

B_CAM Cocò

B_CAK Cocò

B_CAF Cocò

B_BC1 Burana

B_BC3 Burana

B_BC4 Burana

B_BC6 Burana

C_C10 Star

C_C11 Star

C_C17 Star

C_C16 Star

C_C18 Star

C_C15 Star

D_D91 Panama

D_D92 Panama

D_D93 Panama

D_D94 Panama

D_D95 Panama

D_D98 Panama

D_i71 Clou

D_i74 Clou

D_i79 Clou

D_i72 Clou

D_i78 Clou

D_D01 Ubaye

D_D03 Ubaye

D_D05 Ubaye

E_E20 Mood

E_E25 Mood

E_E22 Mood

E_E26 Mood

E_E27 Mood

E_E21 Mood

E_E28 Mood

E_E51 Lido

E_E52 Lido

E_E54 Lido

F_E50 Luxus

F_F01 Luxus

F_F02 Luxus

F_F03 Luxus

F_F05 Luxus

F_F11 Lama

F_F14 Lama

F_F12 Lama

F_F15 Lama

F_F25 Gaucho

F_F21 Gaucho

F_F23 Gaucho

F_F24 Gaucho

F_F33 Velvet

F_F35 Velvet

F_F32 Velvet

F_EM5 Velvet

H_H42 Sera

H_H44 Sera

H_H47 Sera

H_H48 Sera

H_H50 Opera

H_H53 Opera

H_H55 Opera

H_H56 Opera
Smooth leathers

H30 Gesso

H38 Sand

H36 Camoscio

H32 Acacia

H31 Naturale

H37 Marmotta

H71 Testa di Moro

H35 Grigio Chiaro

H40 Blu Notte

H73 Nero
Nubuck

HN2 Carbone

HN3 Grigio
Smooth eco-leathers

C_CE1

C_CD3

C_CF6

C_CD1

C_CD4

C_CD5
Embossed eco-leathers

C_CE3

C_CE5

C_CL1

C_CL3

C_CL7

C_CL8

C_CL6
Feet Finishings
Metals

524 Verniciato Canna di fucile
Dimensions
Linear sofa - 2 seaters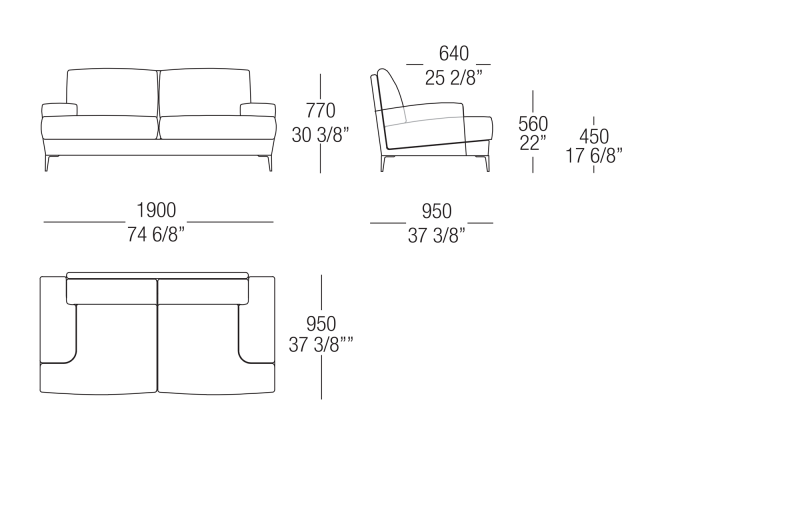 Linear sofa - 2 maxi seaters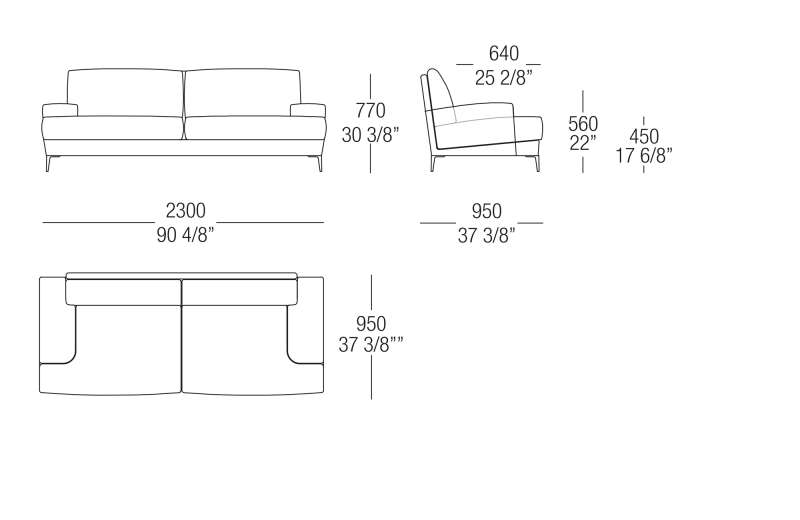 Linear sofa - 3 seaters