Aipim
Arthur Casas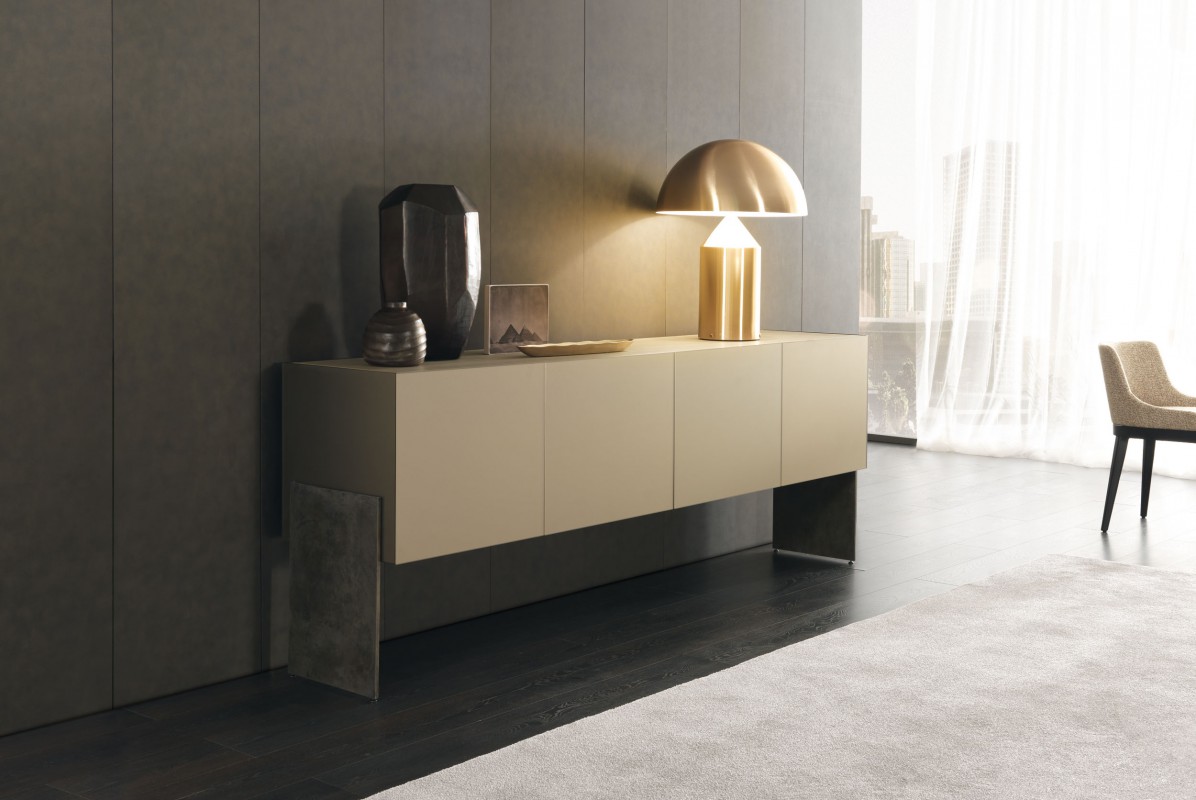 The unusual Aipim sideboard features a long shape that tapers further at the ends. The slanting legs – an extension of the sides – transmit a palpable sense of elegance. The original double folding door, which opens out fully like a book, underlines the dynamism of the design, allowing observes to get a full view of the inside. The intrinsic delicateness of this piece that elevates it from simple storage item to expression of sophisticated elegance.
Type
/ Sideboards
Technical description
Aipim sideboard is a product characterized by a front opening system with bellows that allows a complete opening of the containment compartment, making the access functional. The base consists of two supports in natural iron fixed to the shoulders. The general structure in MDF has a finish in veneer elm Cenere finish. The exterior is made by combining frosted mirrors with supports in veneer Elm Cenere finish. The double folding doors with central opening, are provided with special hinges and invisible guides making the opening comfortable and fluid, inside the compartment is centrally positioned a glass structure to divide and optimize the spaces. Also available the version with fixed front for double-sided use.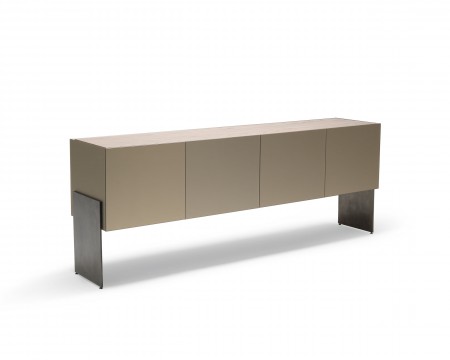 Designer
Arthur Casas
Graduated in architecture and urbanism in 1983 from Mackenzie University. He founded Studio Arthur Casas in 1999. His architecture is spread through New York, Paris, Tokyo, Buenos Aires, Rio de Janeiro and São Paulo in particular. Developing projects in residential and commercial with quite characteristic way. He participated in two Architecture Biennials in São Paulo, in 1997 and 2003 and the Biennial of Buenos Aires in 2003, 2005 and 2007. Lectured in 2009 and was awarded in the XII Biennial of Buenos Aires. Was invited to talk about his production workshops in Chile, Argentina, Mexico, USA and Spain. Several prizes, such as the Retail Design Institute 2014 for Saraiva Bookstore and Interior Design Magazine Best of the Year 2012 for Mistral Wine Store, or the first place in architectural competitions, such as a new University Campus in Curitiba and the construction of the Brazilian Pavilion for Expo Milan 2015.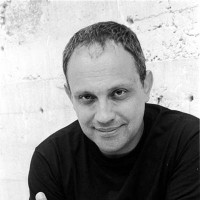 Exterior Finishings
Frosted mirror

V02 Naturale

V17 Grey

V11 Bronzo
Matt Veneers

50 Cenere

53 Elm grey

51 Black oak

66 Tobacco
Top / Internal structure
Matt Veneers

50 Cenere

53 Elm grey

51 Black oak

66 Tobacco
Dimensions
Low sideboard