OVER, beyond all expectations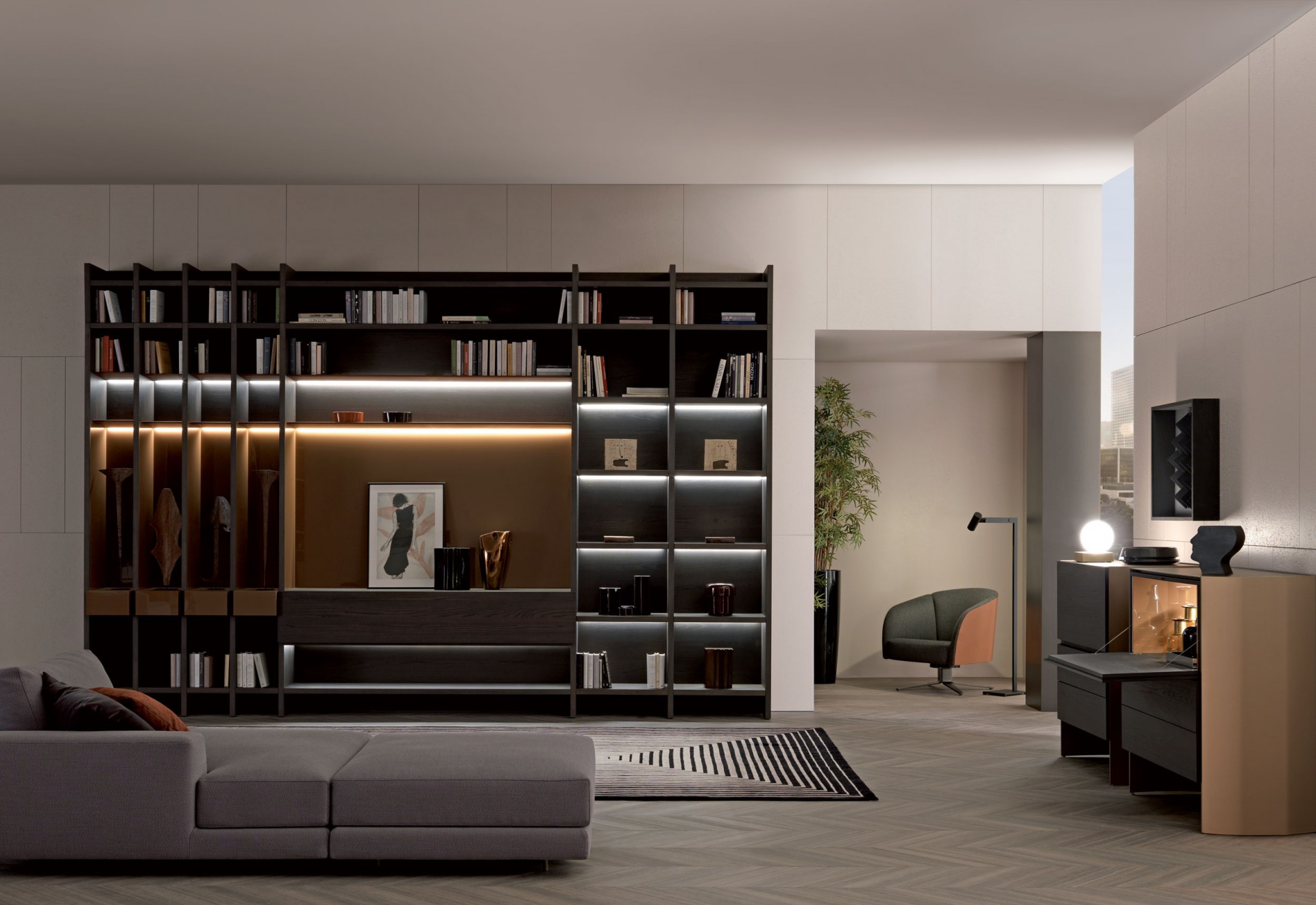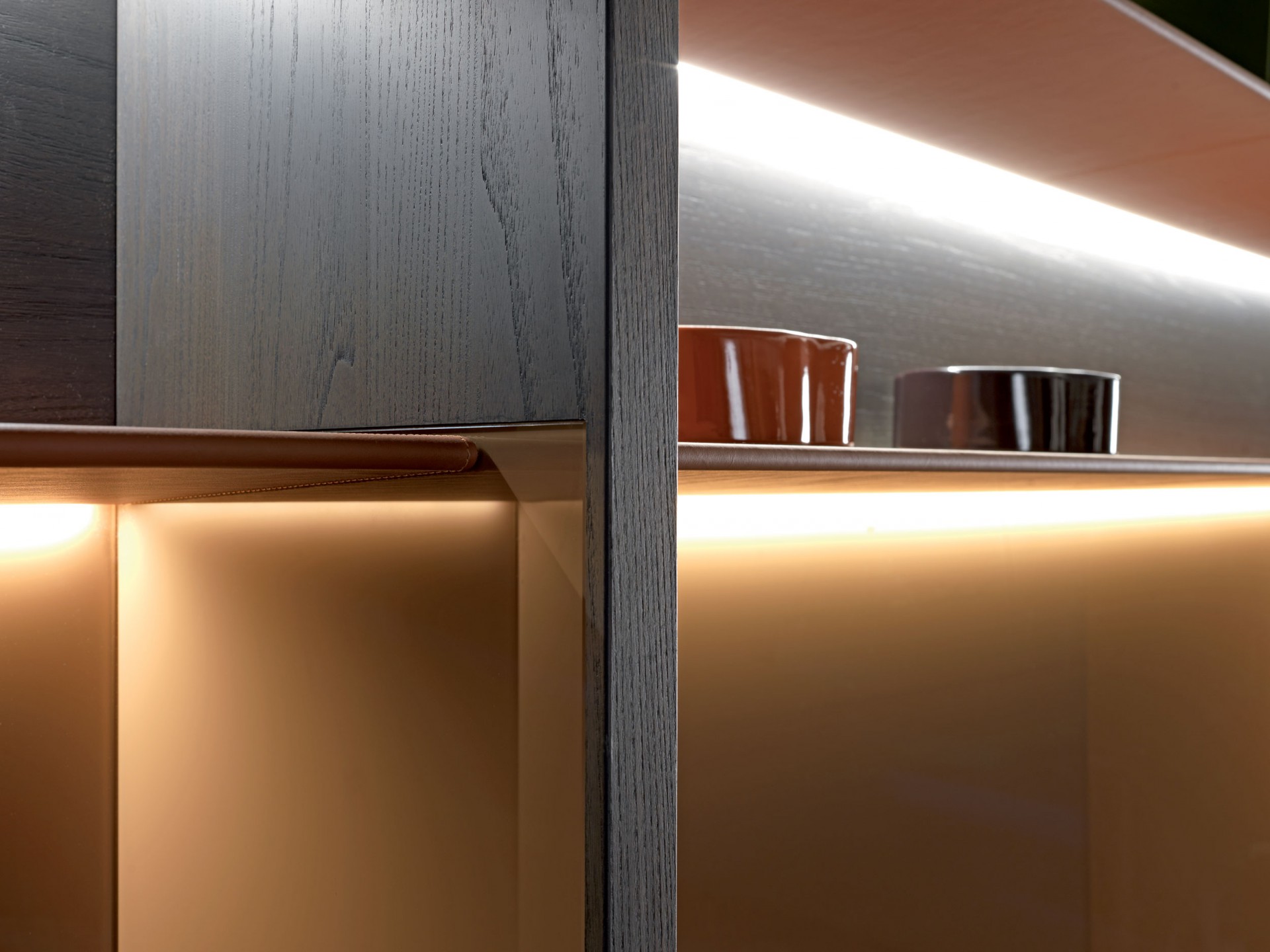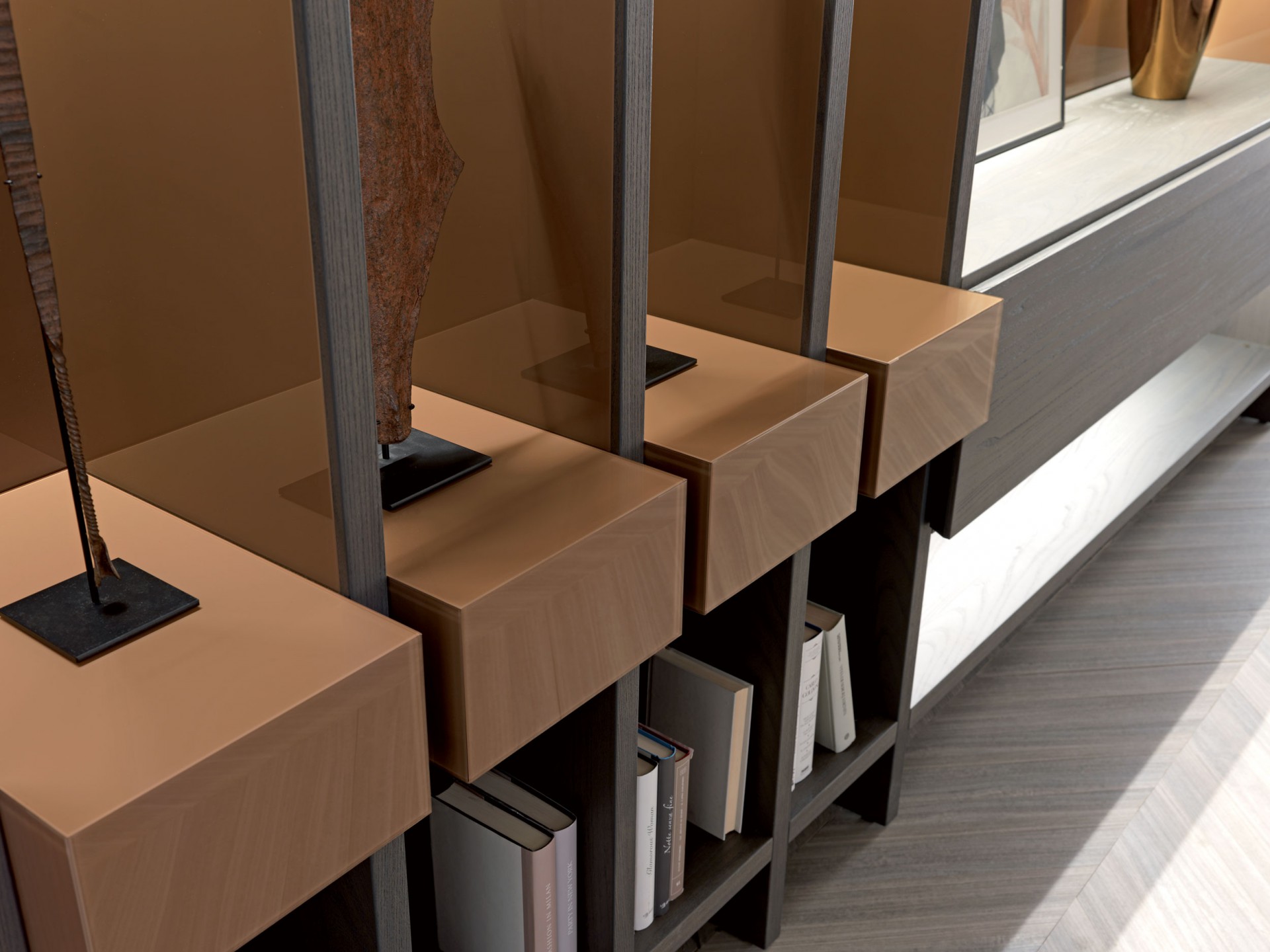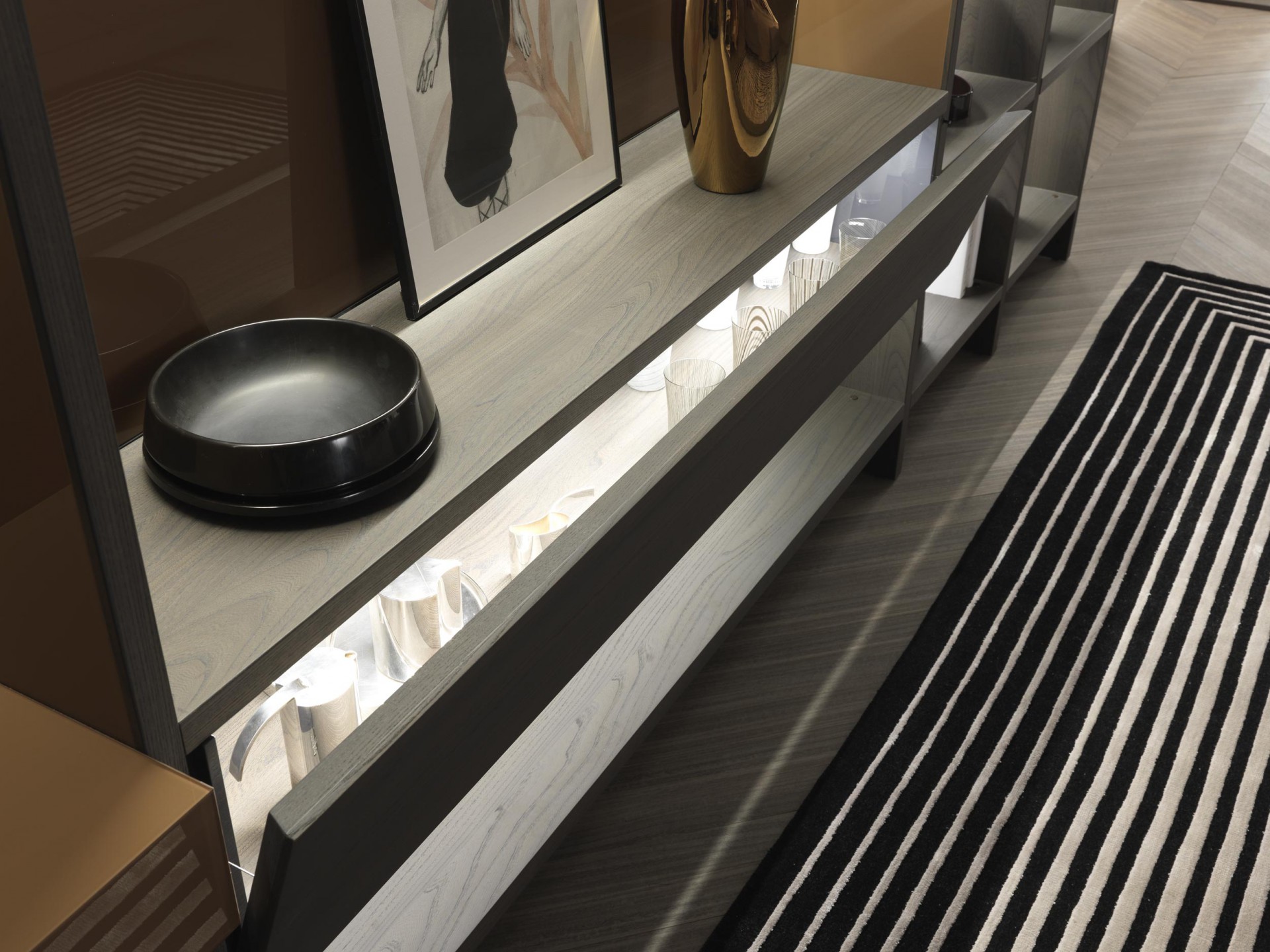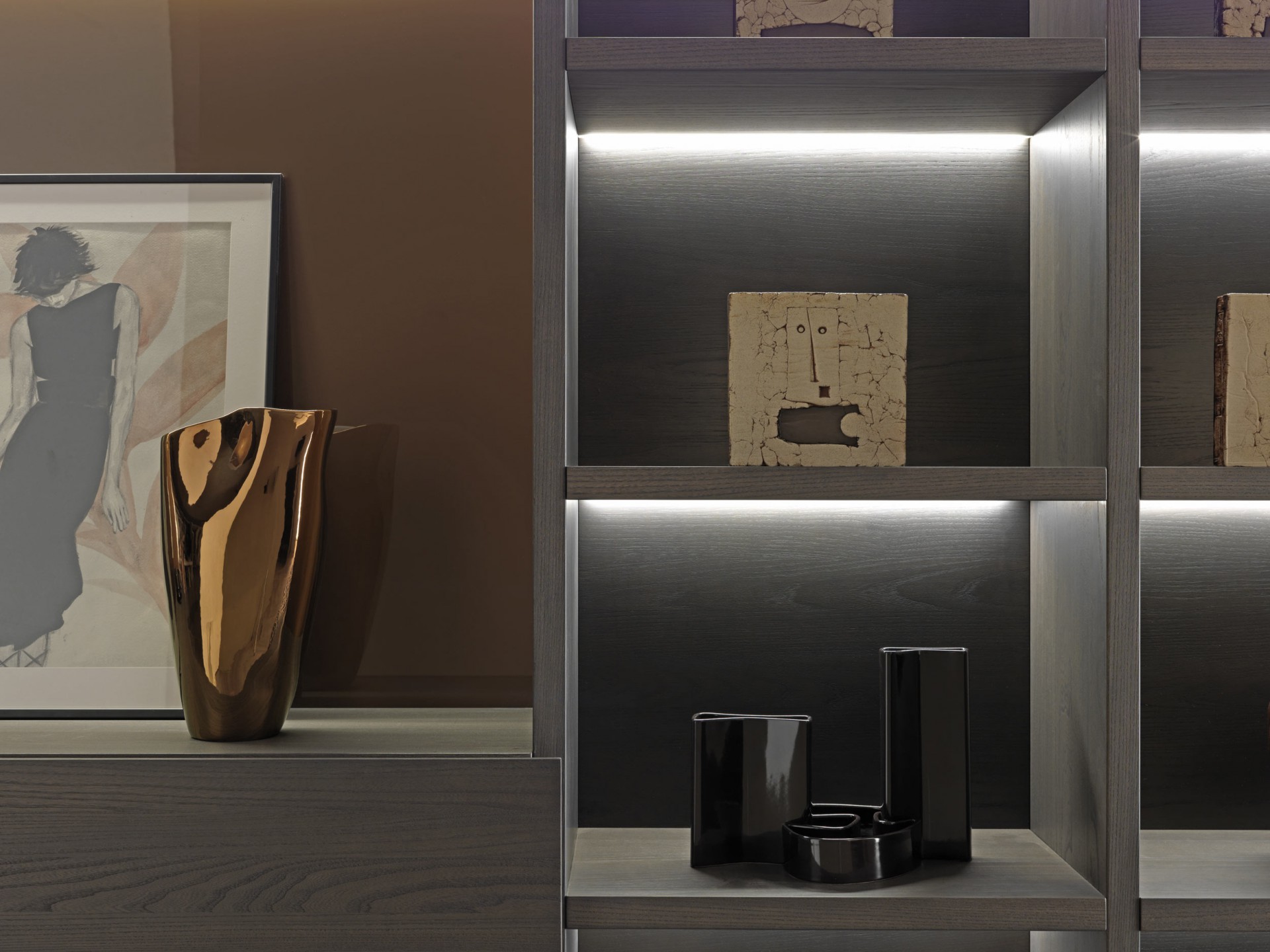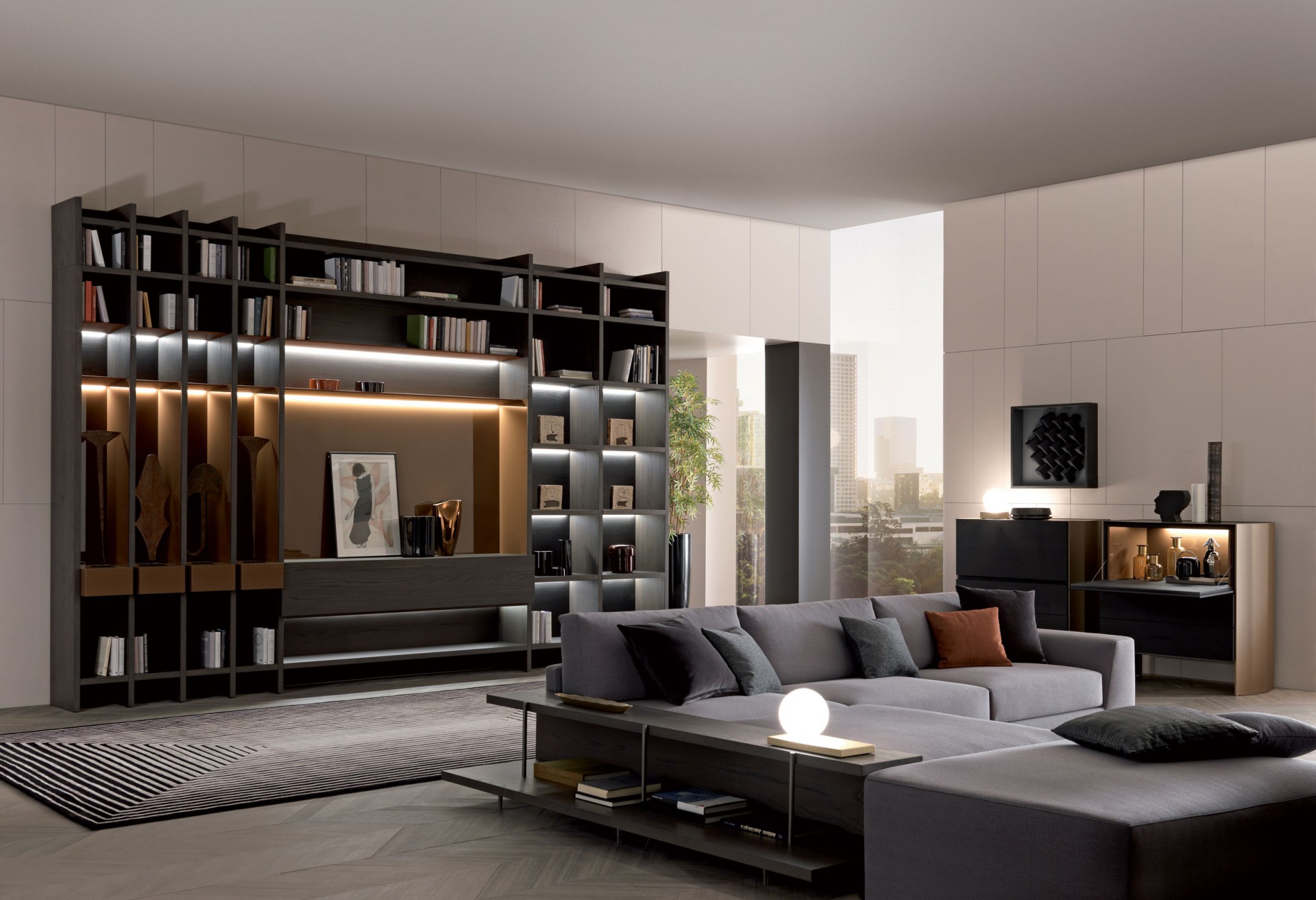 For MisuraEmme this Salone del Mobile.Milano 2018 is about to become an occasion to amaze visitors with the flaunt of its greatest value and symbol of its custom mood: it's Over, the new peculiar living system is signed by the Castiglia Associati studio.
The freedom of composition enables the design of broader spans as long as 2200 mm, asymmetrical geometries able to lighten the visual perception by breaking free of the concept of a pure day system and, in support, the horizontal electrified woodwork creates an integrated lighting system. Finishes give an extra special touch and a truly personalization: wood, tecno-marble, tecno-metal, glass and leather are combined in an exceptional material and colours balance that displays – at every combination – a new Over.
The bespoke attitude that popularized the company – ranked among the 15 firms that have taken part in all 56 editions of the Milanese design event – is surpassed by a palette of countless possibilities, made up of a wide range of different and complementary finishes, in order to create – through the multiple combinations – a personal and unique piece of design.